I read Kim Zimmerman's post on Worship last Friday and was blown away. If I had not already written my own, and published it, I would have wadded it up and thrown it in the trash can. Well, yeah, I don't use a typewriter or paper but you get where I am coming from. I was touched. I immediately wrote her and asked if she would be a guest on the blog today and thankfully she consented. I was then pleasantly surprised to find out that the Zimmerman's pastor house churches! WHAT?!! How awesome is that since that is what me and The Sweetheart spend our time and our passion traveling the country, and the world, with Revival By Design, sharing the blueprint for end-time revival, which includes perpetual HOUSE CHURCHES! Woot! Another little plug, our home church starts our first two brand new house churches this very week! So excited!! God is doing great things around the around the world, around the country and right in your back yard…you don't want to miss it, do you? Meet Kim…and be sure and visit her blog, I Am A Branch!
today the challenge from a fellow blogger is to write on worship for five minutes.
perfect. worship is my passion.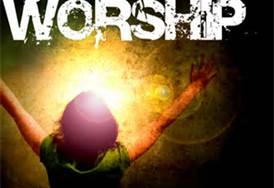 also perfect since I am in the middle of organizing and planning the School Of Worship for City Gate Lancaster!
so my heart is very full with what is worship.
what have we made worship?
it is really those songs we sing?
is it really those sold out concerts from world renown worship leaders?
is it really what happens for 20 minutes before a brief message on sunday?
I am thinking….
not.
worship when first mentioned in the word with Abraham was all about posture.
for Mary, it was all about waste.
when was the last time I postured myself to waste time on God?
worship was first mentioned when Abraham said, I and the lad will go yonder and worship.
up til that point, worship wasn't even mentioned.
how did they worship?
they laid down.
they wasted some time, just being face down in the dirt.
how would that look if on a typical worship set at our churches, we poured out rocks and dirt and said "ok, time to worship! lay face down!"
yet, maybe that is what is needed.
there wasn't any music involved at all.
in fact David said he had to train his musicians how to worship.
wouldn't that imply that they already knew how to music..but not worship?
he had to take the music out and teach them to worship.
then we come to mary.
how wasteful to drop all that perfume on someones feet.
for her, it was her whole life. all her wages in one bottle.
the 'church' or crowd even yelled..this is disgusting, a waste..we could have made money on that little alabaster box !!
ohh..my friend..
worship is costly.
and it is all about waste.
wasting my precious time on him.
wasting my wants and desires to do things, and to just drop at his feet.
what some call waste, I call want.
I want to waste it all on him.
this is worship,
no music.
how about we take these next five minutes and waste it on Jesus.
stop.
drop.
and waste.
no band,
no lights, lazers or fog machines.
just waste.
me, poured out.
How do you introduce yourself? Well, my name is Kim Zimmerman, married to Brian, my high school sweetheart !  I have two beautiful daughters Meagan and Breanna.
We pastor a Shift church which is a house church network, inside of a New Initiative Network.
We began a ministry in downtown Lancaster  PA, called City Gate Lancaster and City Gate Prayer room. We live in a 24/7 prayer and worship culture and in a house church community, and believe God is the one thing.
I want to empower and launch people into living lives that inspire and advance others.
I have a passion for the Word of God, reading it, studying it and sharing it. I love to share
with women and empower them to be all that God created them to be, but love to share with anyone who is hungry!

I teach, lead bible study and have a passion to share God's word in depth with others. I have a heart for worship and have led worship for over 15 years, writing music from deep times of worship in the word. We love to share and connect with others who desire to lift up the name of Jesus.
Please visit Kim at her blog I Am A Branch

Sharing at Hope in Every Season, Thrilling Thursday, Hearts for Home, God's Growing Garden, Time Travel Thursday, Proverbs 31 Thursday, Thriving Thursday, Grace at Home