Never discount what a child can accomplish for the Kingdom!
The only person who dares wake up a king for glass of water at 3 a.m. is a child.                                 We have that kind of access. ~Tim Keller
I am so excited to bring you a soul-stirring, true story from my friend, Kim Buerky. I met Kim when we pastored in NW Missouri and she was truly a bright spot in my life at that time. She and her husband were also pastors in the same city and they were instrumental in bringing several ministers and their wives together for fellowship, all different denominations! Kim opened her home and her heart and just loved on us all. Several days ago, on Facebook, I posted the following: "Does anyone else turn up the radio when the song gets to "What a POWERFUL Name it is!"?? In reference to the song by Hillsong Worship, "What a Beautiful Name it is". Kim private messaged me with the following true story. I promise you won't want to start reading without a box of tissues; you have been warned! Be blessed…
My husband and I recently traveled to Louisville, Kentucky for a family reunion on my dad's side of the family.  We have family in Georgia, Kentucky and Missouri.  Louisville is the middle location for all of us to gather.  It is also the home of my uncle, aunt, his two grown sons and their families.  One of his sons, Darren, and his wife Jenna, pastor a multi-cultural church in Louisville.
Darren and Jenna have two teenagers of their own but felt a great calling to also be adoptive parents.  A couple years back, they adopted a seven year old girl from the Philippines and then, just seven months ago, adoption was final and they brought a seven year old little boy from China, who also is blind!
Joshua adapted to his new family and America immediately.  He has embraced the language and culture change successfully.  He attends regular classes at school.  They have many resources for the visually impaired so Joshua has learned braille and to speak English very well in his short time in America.
Joshua loves to go to church and has asked Jesus into his heart!  This little boy has such a sweet, gentle spirit about him.  He has learned many songs at home, and in church, with one of his favorites being, What A Beautiful Name It Is.  He loves to sing!  Joshua rides a school bus to and from school with just one other visually impaired boy.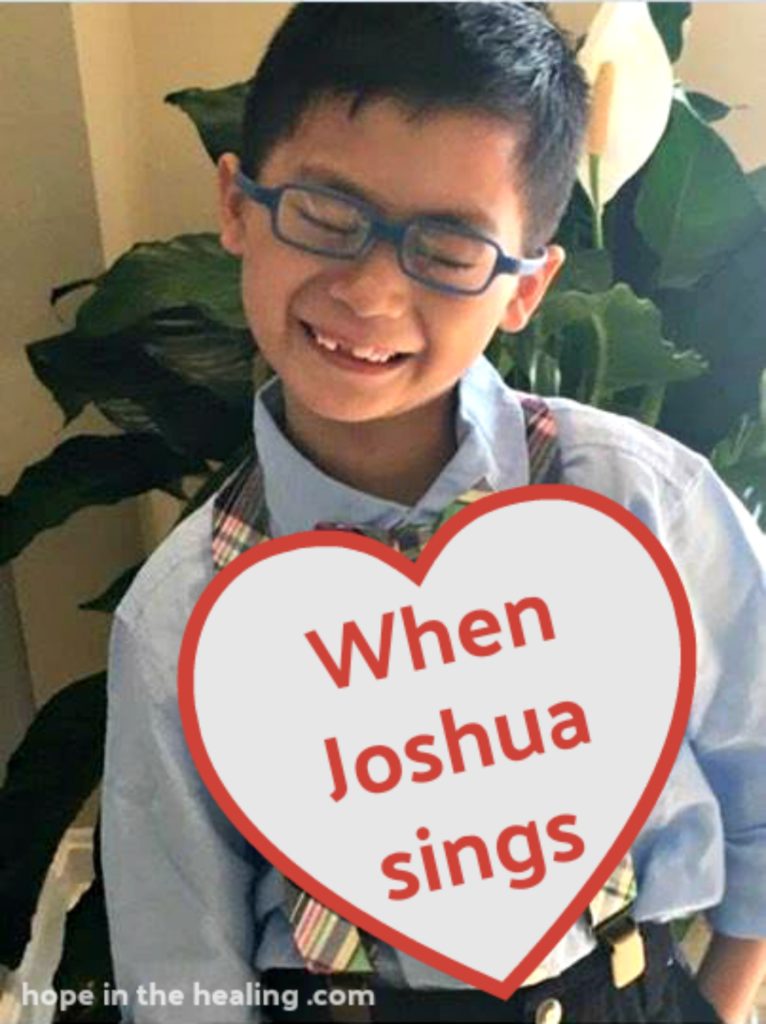 On the last day of school this year, Darren went to meet Joshua at the bus stop.  The bus driver told Darren how much he had enjoyed having Joshua ride his bus.  He said, "I can tell from all the songs he sings that you all are a Christian family."  He and Darren talked some more and the bus driver began to share some of the songs that Joshua would sing on the bus. He had even gone home and looked some of them up to see who sang them.
While sharing his heart, the driver started to cry and said, "I was raised in a Christian home but have walked away from God, but when Joshua would sing the song, What A Beautiful Name It Is…….What a Powerful Name It Is……The Name Of Jesus, I could feel something stir inside of me telling me I needed to get back into church and start serving God again!"
"People were bringing little children to Jesus for him to place his hands on them, but the disciples rebuked them. When Jesus saw this, he was indignant. He said to them, 'Let the little children come to me, and do not hinder them, for the kingdom of God belongs to such as these. Truly I tell you, anyone who will not receive the kingdom of God like a little child will never enter it.' And he took the children in his arms, placed his hands on them and blessed them." Mark 10:13-16 NIV
So, at our family reunion we started the weekend off with family worship and communion.  We sang What A Beautiful Name It Is with Joshua up front helping lead.  There were tears throughout the family.  I could hear his precious little voice singing his very favorite song that he has learned since being with his new family in America and it has great meaning to him because he now knows who Jesus is!
I hope your heart has been touched by this story of how God can work even through a child.  He brought a child from China to lead a bus driver in Kentucky back to God!
Never discount what a child can accomplish for the Kingdom!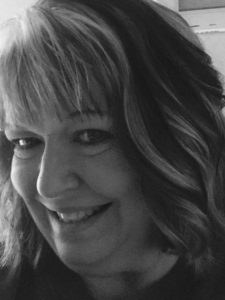 Kim Buerky has been married to her wonderful husband, Tim, for 39 years. She is a mother of two married children and "Meena" to three beautiful, fun, creative grandkids: An eleven year old boy, six year old girl and a 16 month old girl.
In her spare time, Kim loves shopping for bargains, having the grandkids over and absolutely loves to cook and entertain. Kim says, "Probably one of my favorite things to do is cook a good meal up for my kids and grandkids and have them over for dinner.  I like to make their favorite things on each of their birthdays.  My son who lives in Michigan gets his favorites when he and his family are coming for a visit.  I love spending time with family!!" Kim and Tim attend Cornerstone Church in Chillicothe, Mo., where their son-in-law and daughter pastor.