What if we loved like Dzintra? We are finally in Riga, Latvia, back home, so to speak. We haven't been here in three years and the waves of emotion were overwhelming as we flew over the country yesterday. Driving down the streets? More memories, more emotion. So many good things happened in our time here, a few hard times were experienced as well but they were life-changing and hopefully molded our character for the future.
We have rented another airbnb for our stay in Riga. Insert shameless plug here: If you haven't tried airbnb, you must! We have had total success with it but I venture to say that is because I go by REVIEWS; I read them all. And I pour over their pictures, enlarging them if I have to. Yes, I am that person. But I digress.
So, this particular rental is another where you rent out the entire apartment or home. You don't want to share with a stranger but some do not seem to mind that. I would definitely mind. This lovely couple here in Riga actually has two homes on this property that could be divided up into four! One home was their parents, now deceased, and the other is their own. They live upstairs in one and rent the downstairs and we are in one next door and have an entire apartment and garden, patio, etc., to ourselves. Two bedrooms, an office, beautiful bathroom with double rain shower, large living room and fully functional kitchen. It is just perfect, so clean and very comfortable. Why would you get a hotel when you can have an entire apartment?!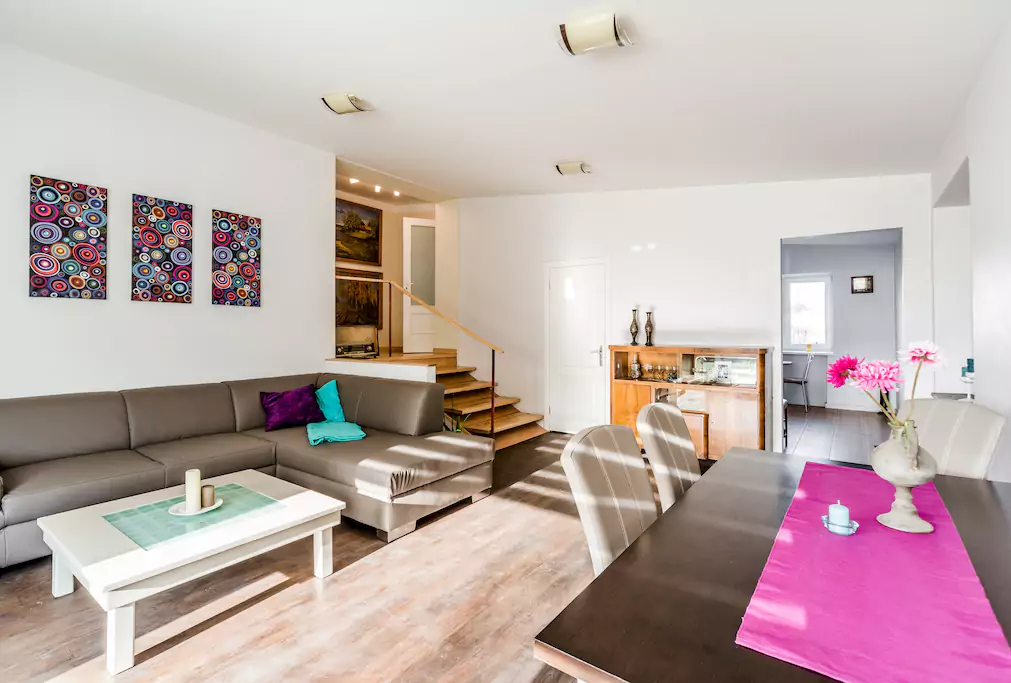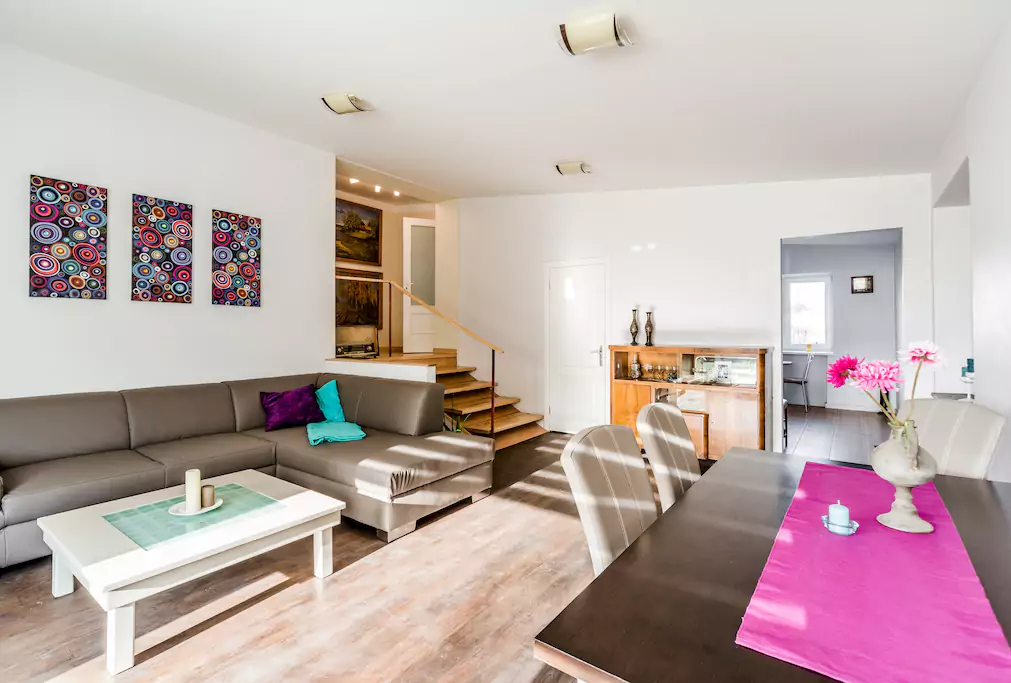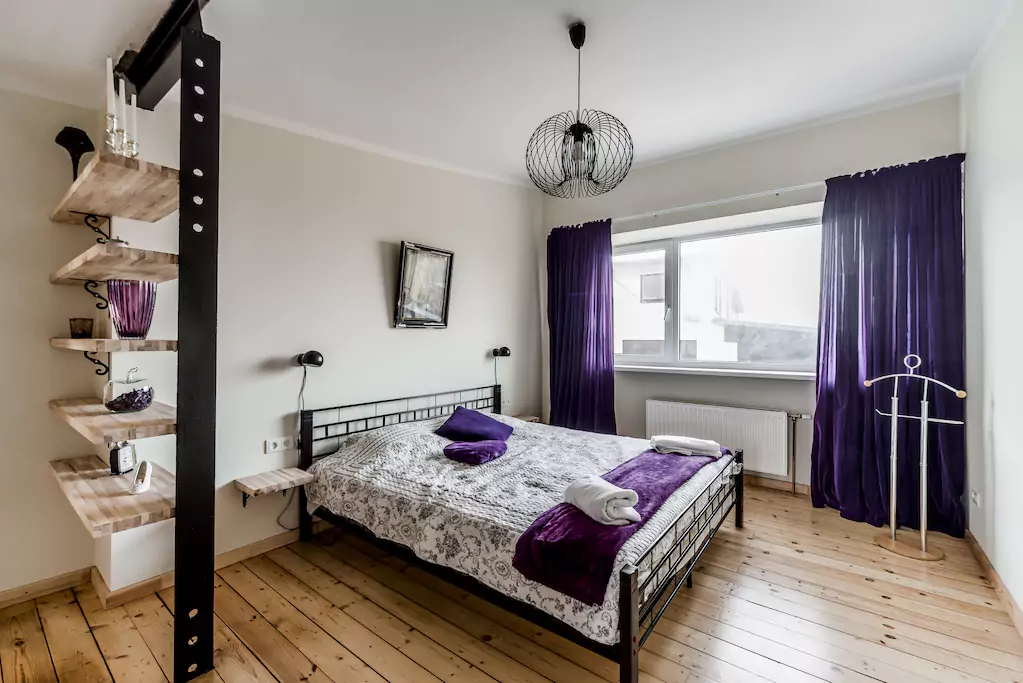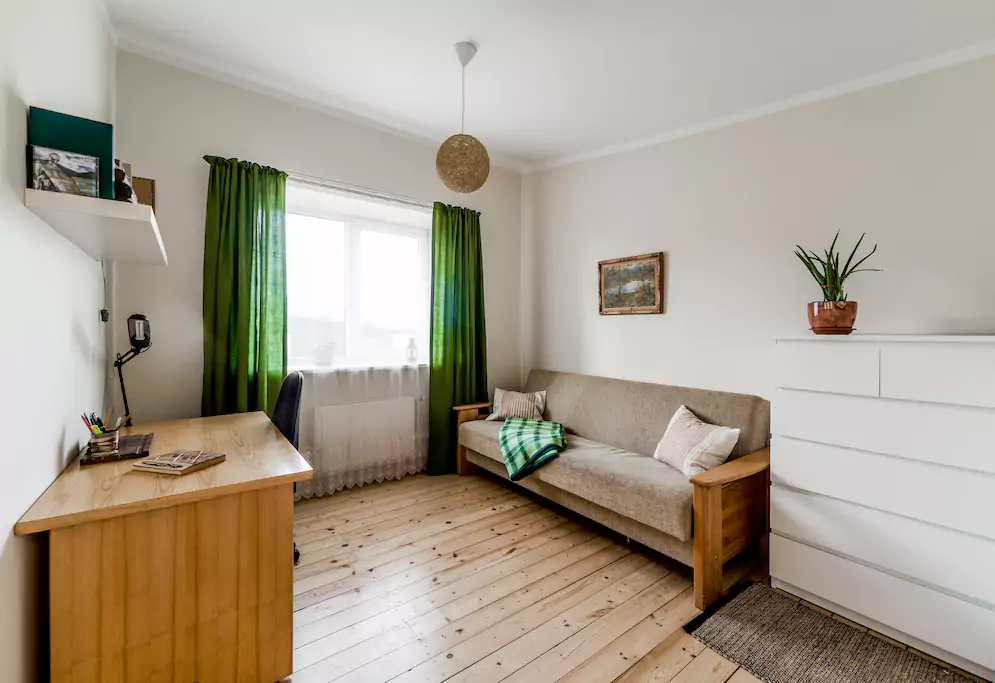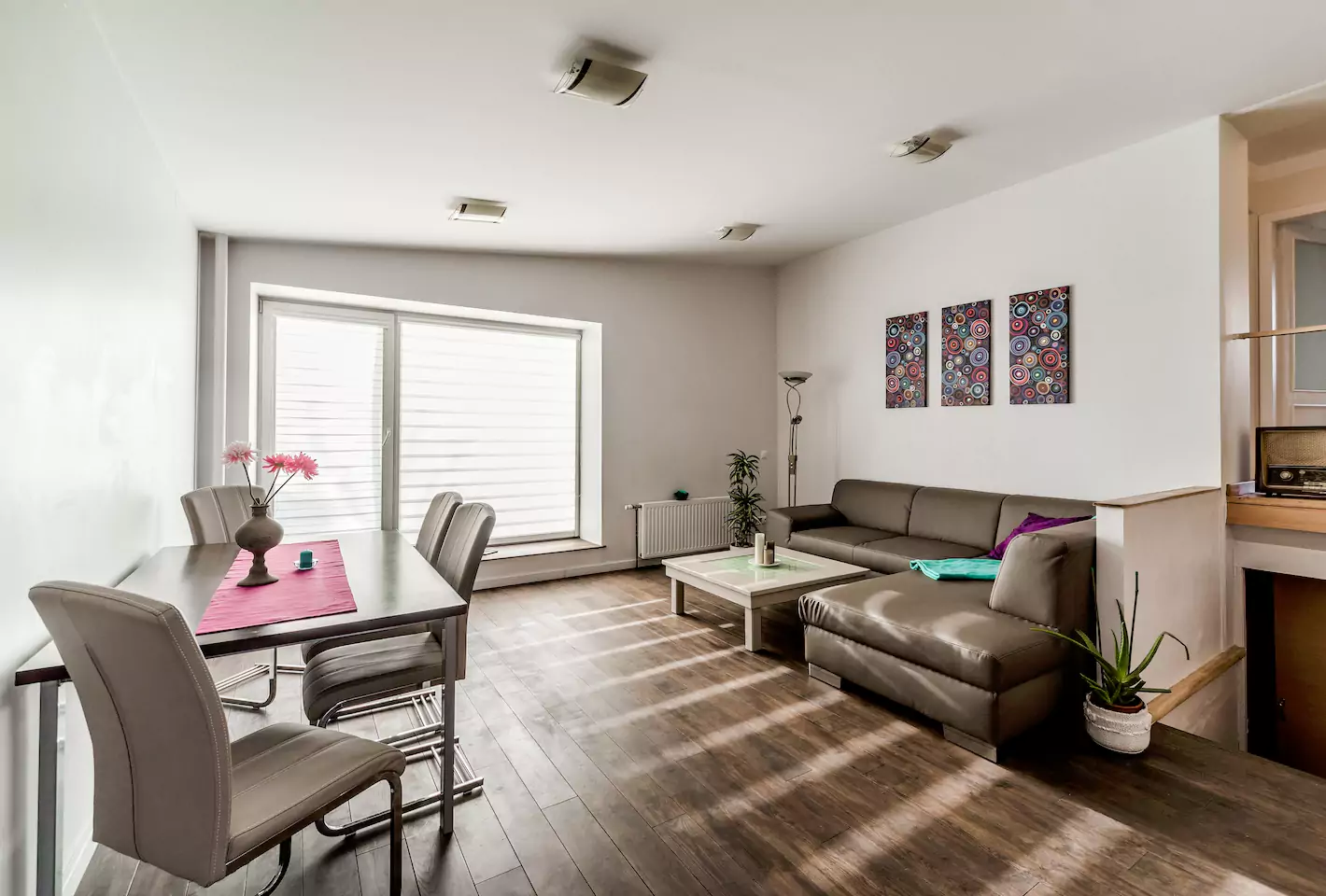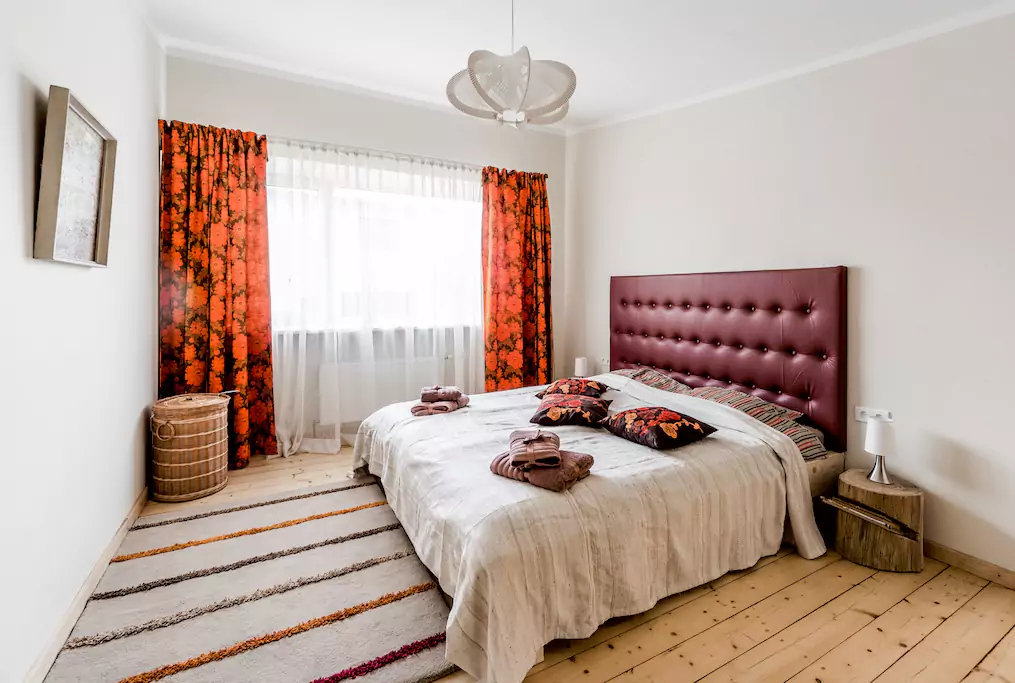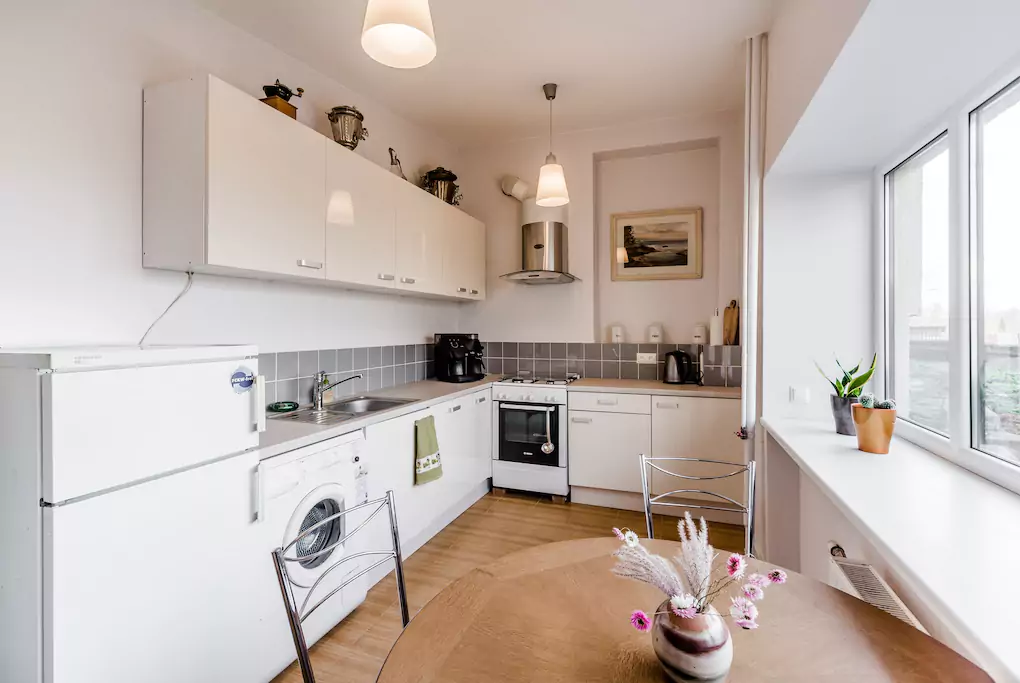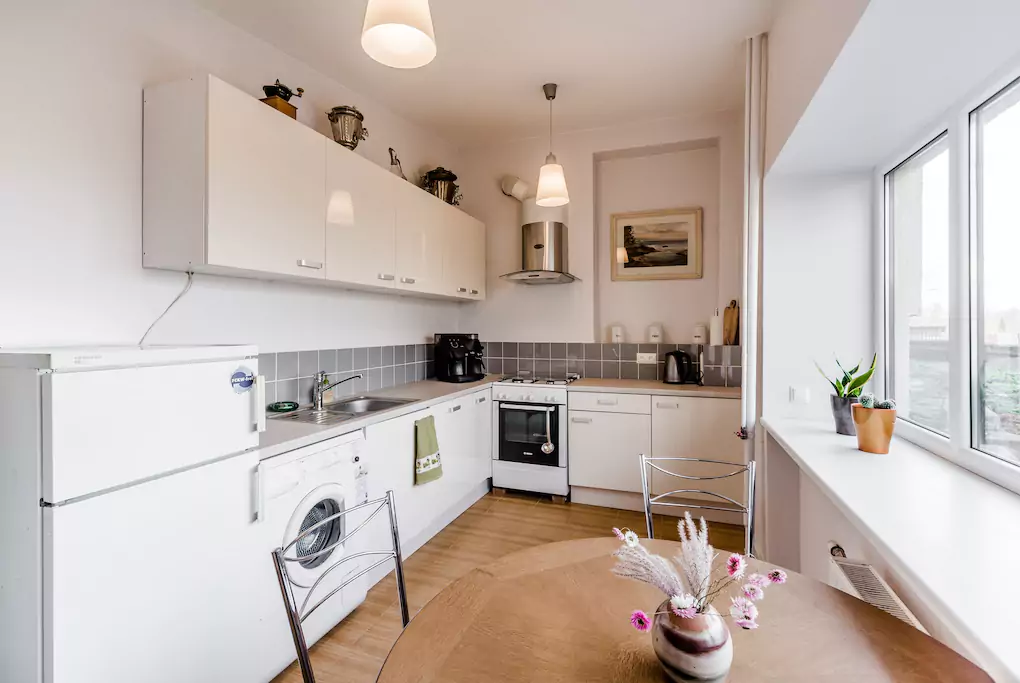 Upon our arrival, we met Dzintra, who is Russian. She didn't shake my hand, she hugged my neck and I knew right then we were going to get along fine. I cannot get over her infectious smile and the way we were greeted even though we were total strangers. How did she know we weren't crazy Americans that had flown across the ocean to steal her blind?! Okay, a little much with the drama, but still. It is a lot to allow people you do not know to stay on your property and come and go as they please.
Back to Dzintra. She hugged me and then clasped my hand between hers and with that smile again, said, "I am so very happy to have you here with me!" And I knew she meant it. This is an older couple, persuaded by their son, who lives in Prague, to open their home as an airbnb. Did he ever nail retirement for these two; it is their calling. You can genuinely tell they enjoy what they do and look forward to interacting with their guests.
But it was that smile, that make-you-feel-at-home smile that has me writing today. Watching her greet us as if the way she treated  us decided her internal well being made me consider a few things:
When we meet someone for the first time, do we react as Dzintra?
Does the smile on the inside ooze out and spill over to the outside?
Do we greet newcomers in our church the way Dzintra welcomed us?
Do we make them truly feel that they are not only wanted but that we will do everything in our power to see them connect and succeed?
Do we make it easy for them to come back or do we make them uncomfortable because, since we don't know what to say, we don't say anything and we make the situation totally AWK-ward?
Maybe most importantly, do we truly care that they have come to our church, or just entered our world, and do we show to them that compassion, concern and care?

This is how we know what love is: Jesus Christ laid down his life for us. And we ought to lay down our lives for our brothers and sisters. 
"If anyone has material possessions and sees a brother or sister in need but has no pity on them, how can the love of God be in that person? Dear children, let us not love with words or speech but with actions and in truth." 1 John 3:16-18
Perhaps you have been in the newcomers shoes. It is difficult enough to be the stranger, everyone stares, that is a given. Then you make the uncomfortable stroll toward the greeter, praying they are not too friendly but that they don't give you the dead fish handshake either. You are just silently praying they will not overdo it but won't leave you feeling worse than when you arrived.
So, what if we greeted others at church, or meeting them for the first time, as Dzintra greeted us? "I'm so very happy you are here…you are going to love our church and our people. How can I make you feel at home today? What can I get for you and your family? I will be here if you need ANYTHING."
And then, mean it. Do it. Own it. Like a boss.
Check on them again, and again without smothering them. A good hostess does that. She comes back instead of just saying, "If you need anything, let me know!" She actually makes the effort to return and see if she missed anything or if the guest thought of something they missed or needed answered. The good hostess tries to anticipate what the guests are thinking and knows that this is a situation that will pass but it is crucial that she treat them with love and respect.
Friend, if you are going to be a greeter, BE a greeter. Don't stand in the doorway where they can't get in without having to brush up against you…yikes! Don't give them a fish handshake. Just don't. Grip it firmly and quickly, don't hang on to their hand forever. Welcome them, smile and mean it! If it is your job to make sure they have a visitor card, help them with those things but don't throw so much of the welcoming kit at them that they can't carry it and don't expect them to stand there in the doorway and fill out the card. And then point them to the right direction. If they have children, they are wondering where to take them. Maybe they don't know where to sit, greeters and ushers should be all over this!
One of the worst things about walking in a church for the first time is running the gauntlet. Yes, it can truly feel that way since some churches not only have a greeter but the greeter has friends that hang around and hang around the front door talking with the greeter about their weekend and if the visitor is fortunate, they will stop long enough to say, "Welcome to First Church" and then right back to the hole in one they didn't get or the fish that got away. Then you have to make your way past ten limp handshakes and half-hearted and awkward "hello's". Ugh.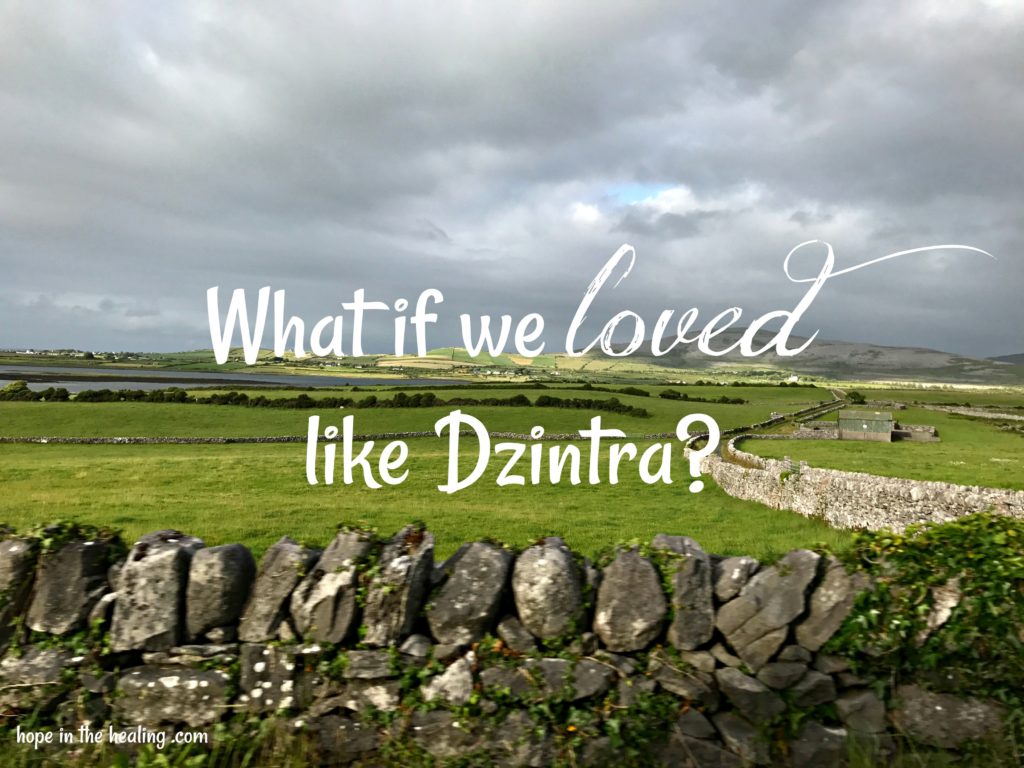 Of course it is not the easiest thing in the world to meet a stranger or have conversation with someone you have never met before. And, it is not the sole responsibility of the GREETER to befriend a newcomer! It is the responsibility of us ALL to make sure anyone and everyone is comfortable worshipping with us.
But if you ooze Jesus, if that Christ-like spirit that dwells on the INSIDE cannot but help to spill over to the OUTSIDE, others will be drawn to you, as we were to Dzintra. And you will just know that even though this new journey might not be easy, you have at least one friend who is going to do everything that they can to make it smoother for you and you are going to be loved to pieces in the meantime.
Doogalas (The Sweetheart) was trying to convey to Dzintra that we were leaving to go for dinner and would be back shortly, how do we open and close the gate, what about the key, etc., etc. He was throwing way too many questions, and talking way too fast, for her to understand his English. I could see the bewilderment on her face and when he finally stops talking she looked at me and said, "My English is not so good, but he speaks too fast for me to understand. But do not worry, I will get it!"
Yes, she will. I have no doubt.