We just returned from Haiti and are sharing adventures and thoughts from our trip. You can read my first post here!
When God calls you to stay on the mountain
"You're off to Great Places!
Today is your day!
Your mountain is waiting,
So… get on your way!"
― Dr. Seuss,

Oh, The Places You'll Go!
We had quite the adventure on our trek to church on Sunday in Haiti. The missionaries we were staying with are the superintendents of the work of the United Pentecostal Church International in Haiti and oversee some 600 different churches. They had decided ahead of time to visit one of the works in St. Marc, about an hour and a half from where they live in Bon Repo.
Almost all of the roads in Haiti are horrendous. And by that I mean you must hold on, not just to your hat, but keep your seat as well if you don't want to end up in the floorboard. We had been on a few decent highways but Sunday we were in for the ride of a lifetime. (This is the other car in our party with Missionaries Ron and Terry Brian, my sons Korey and Kris and other ministers.)
We traveled in two vehicles, eleven of us in our party. Along the way you must watch out for the hundreds of thousands of people you pass just standing at the side of the road, walking to their destination or attempting to sell you something if you slow down even the littlest bit. This time it wasn't the peddlers that stopped us, we had a tire blow out!
We pulled over and were immediately surrounded by helpers. Aware of the heat, the men in our group, who were dressed for church, decided it would be worth it to pay these eager assistants rather than sweat through their clothes and be covered in grease. Three kind young men had that tire off and the full-sized spare back on in no time. We paid them well and were back on the road again.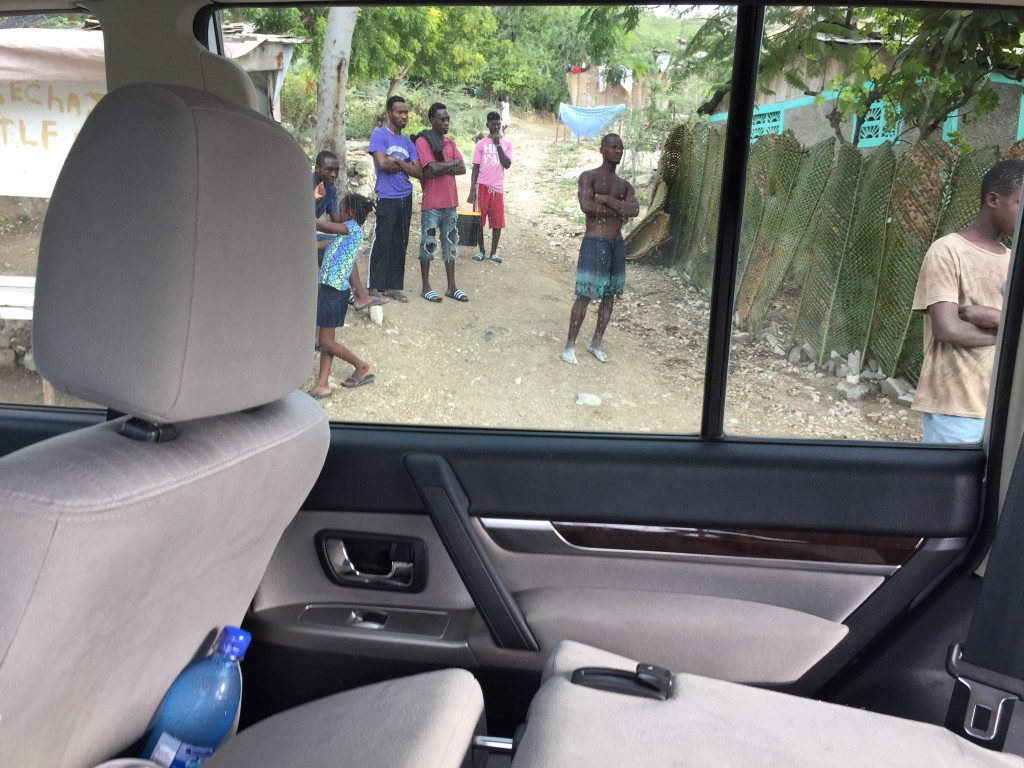 My friend, Bonnie, who was making her eleventh trip to Haiti in four years, couldn't resist making friends with this little girl and giving her a tiny doll that she had stashed in her purse for hopeful occasions.
Now it was time to start the climb up the mountain. Pictures do not begin to do it justice, not only is it steep but it is such rough terrain I was contemplating walking instead of the treacherous ride in a four-wheel drive! Thankfully I was able to see some interesting sites along the way.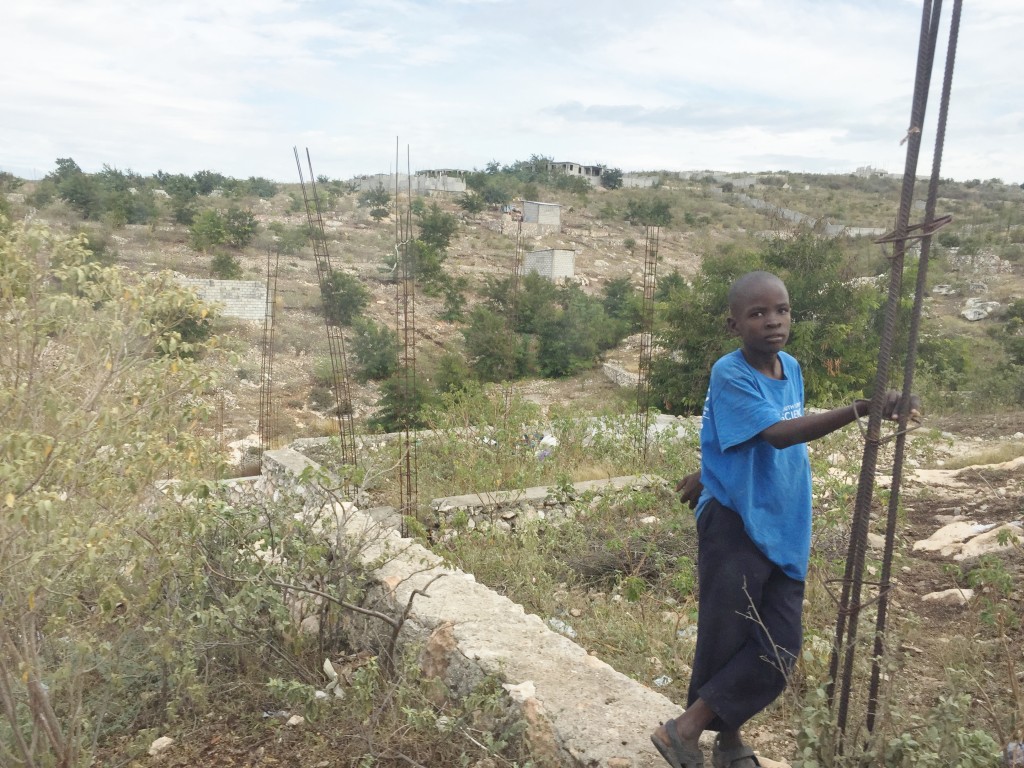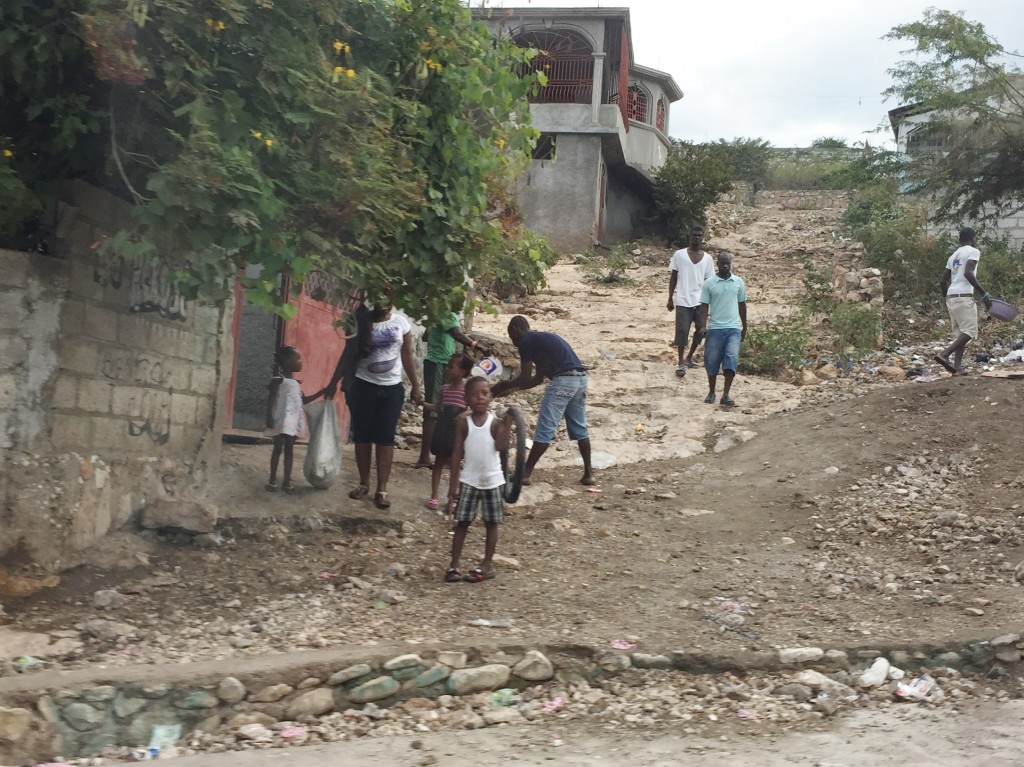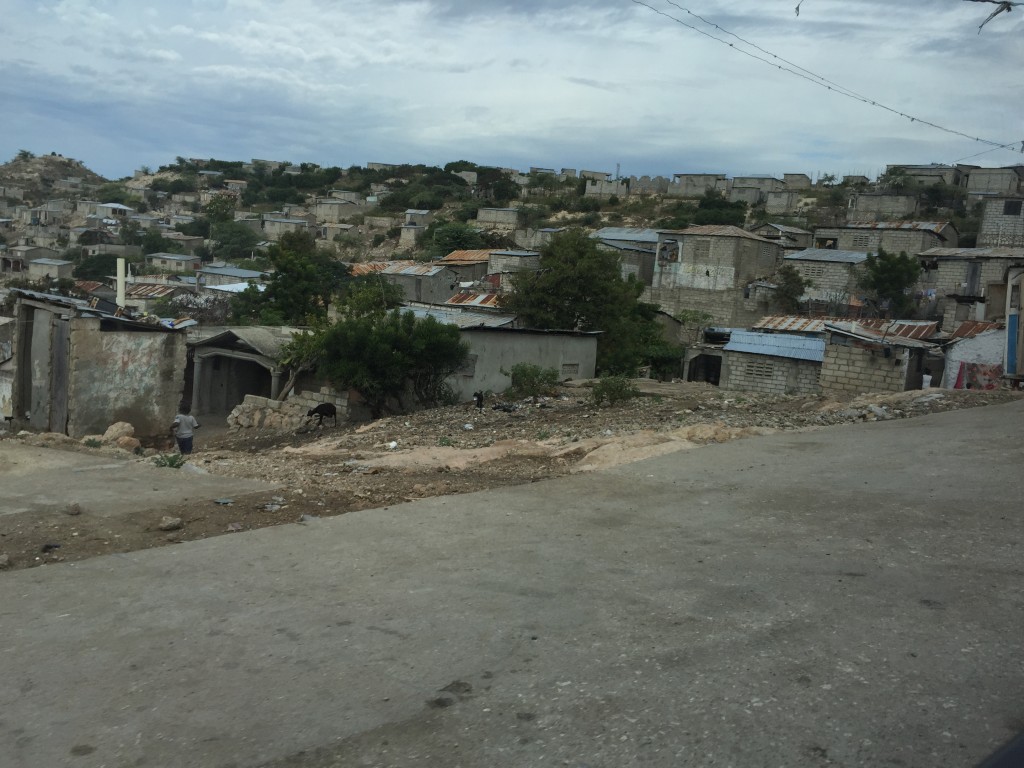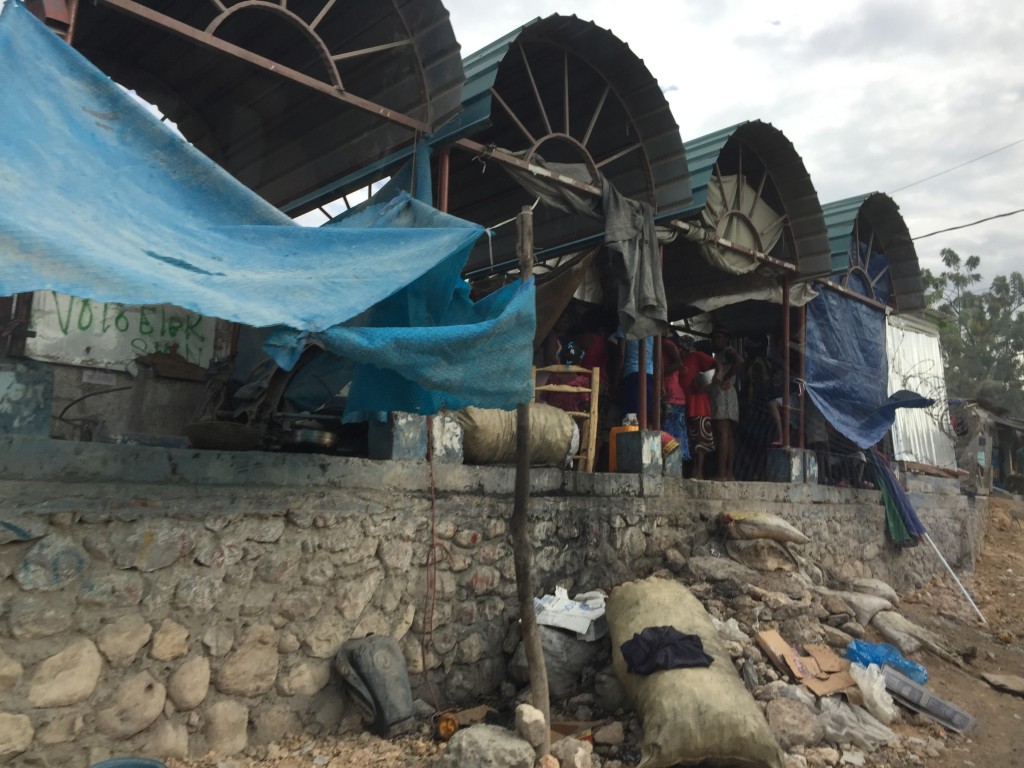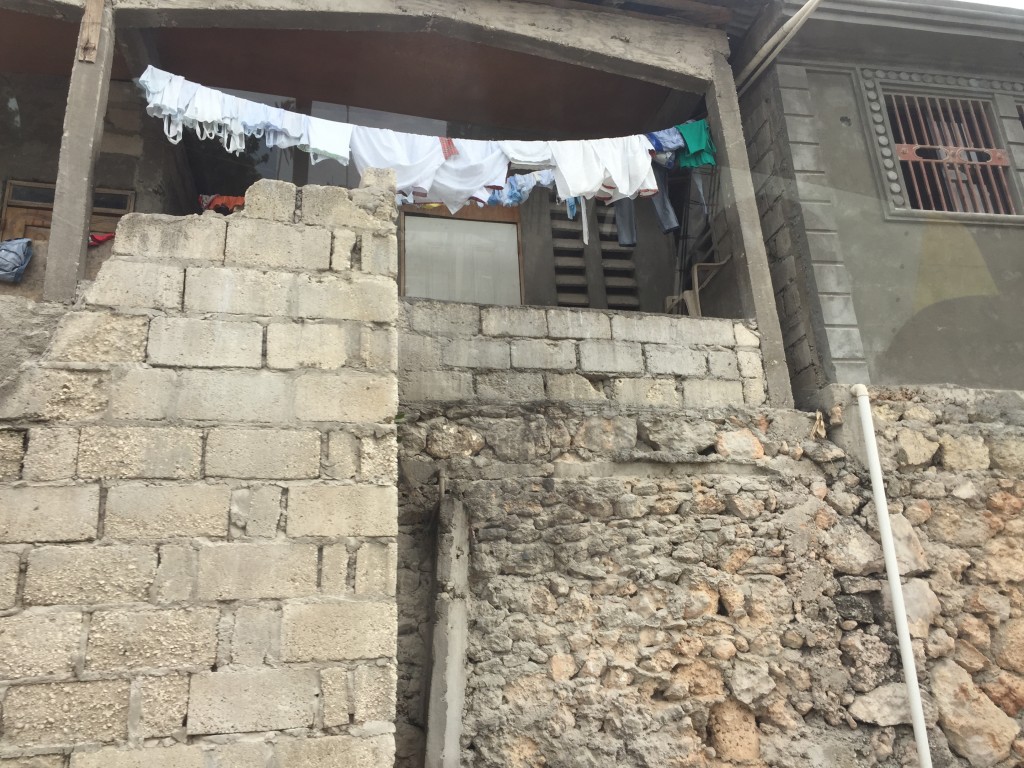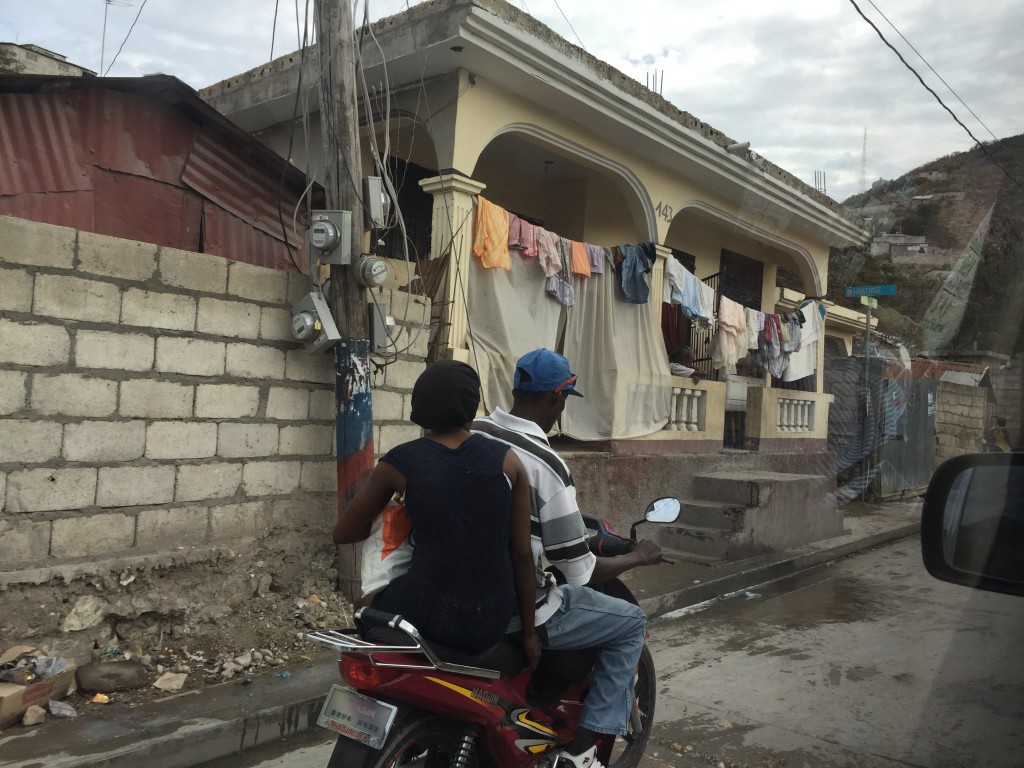 Arriving at the church, they were already in full swing. Service began at 6:30 a.m.! We had left the house at 6:45, since the first half of their service is Sunday School, and we made it there by nine with our unplanned stop along the way. When we entered the building we were ushered to the platform even though those of us who were not ministers begged to sit in the congregation. But, we didn't want to offend our hosts, so all eight of us, plus our interpreter, went to chairs lined up behind the podium. Admittedly, we would have rather sat in the congregation because we couldn't see the young people that sang or much of anything else.
But they had church!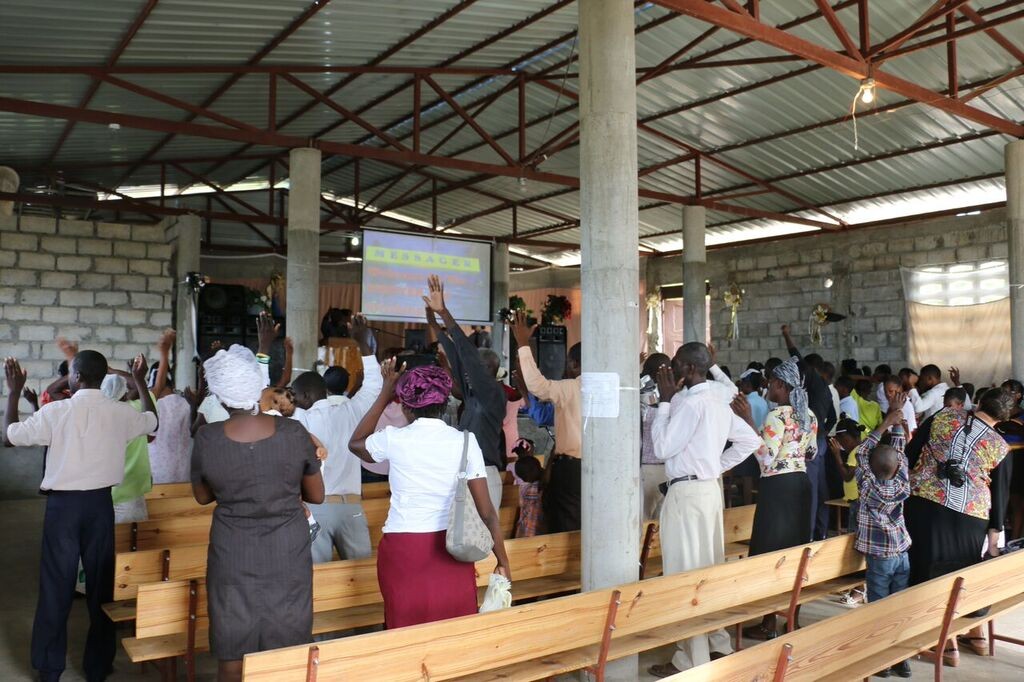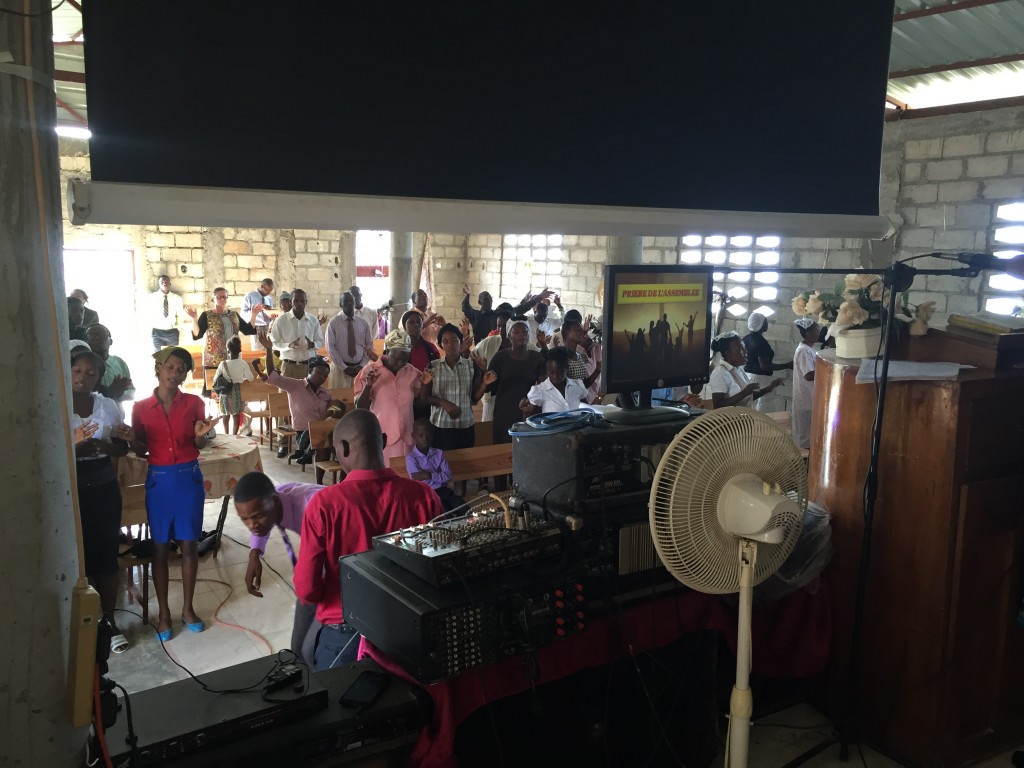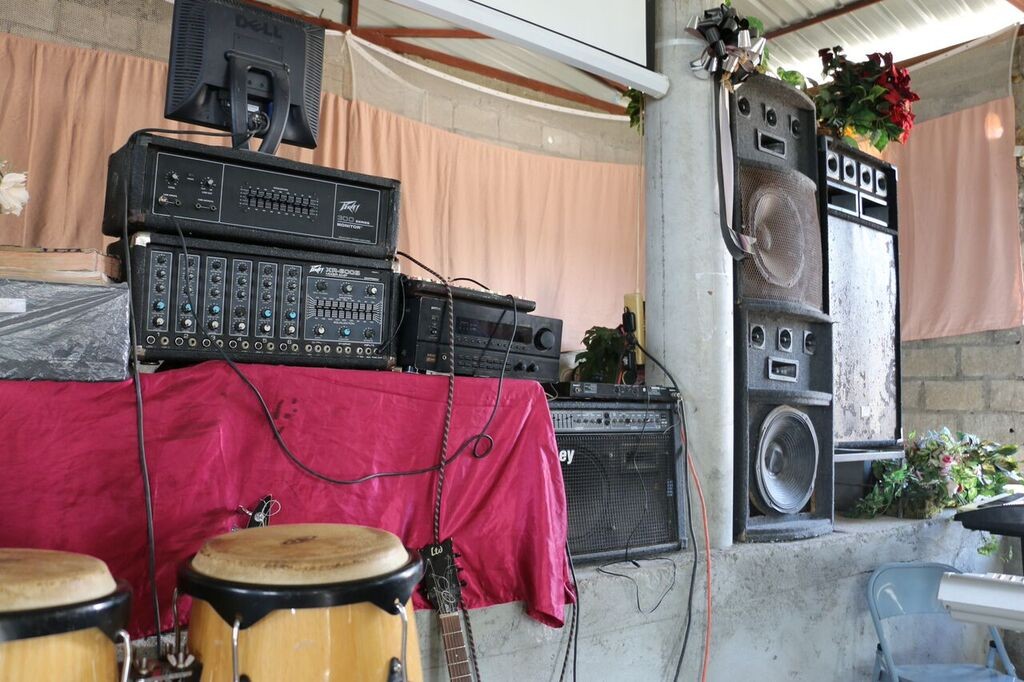 They sang forever and a day but it was all good. They prayed and prayed some more and then The Sweetheart was blessed to be able to minister in that service. He loves preaching with an interpreter and Richardson (pronounced Re-CHARD-son) is one of the best. We had such a good time with him this week.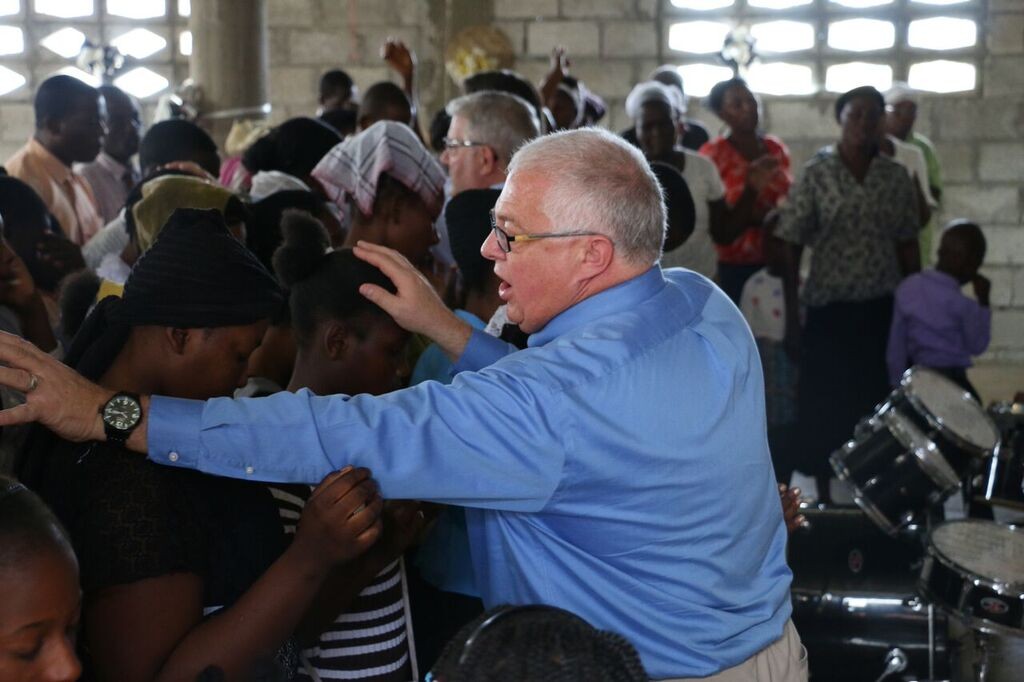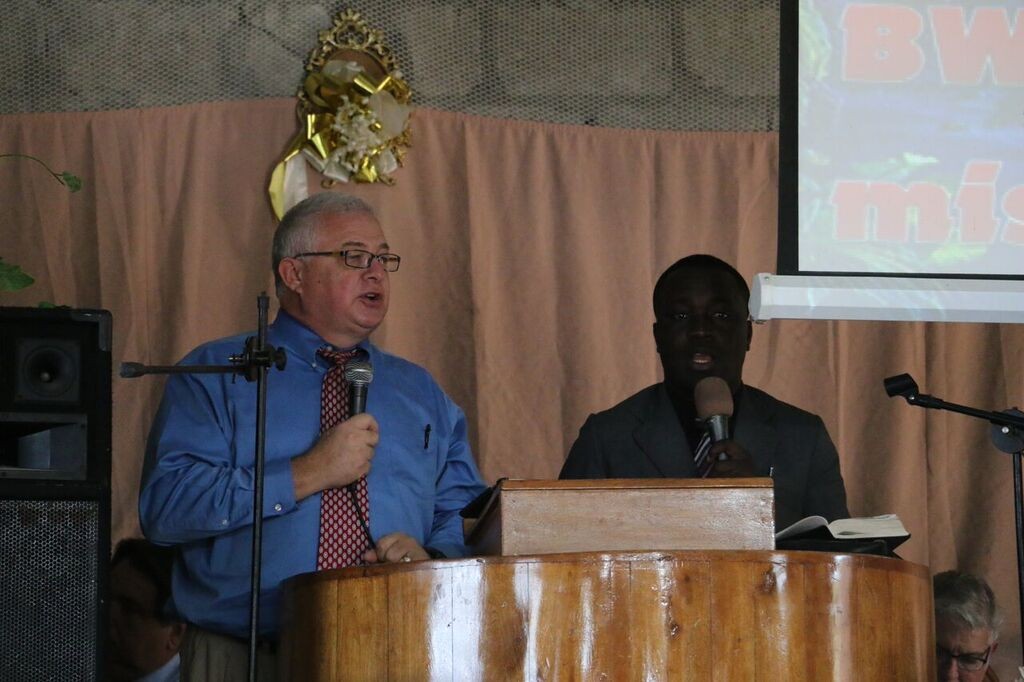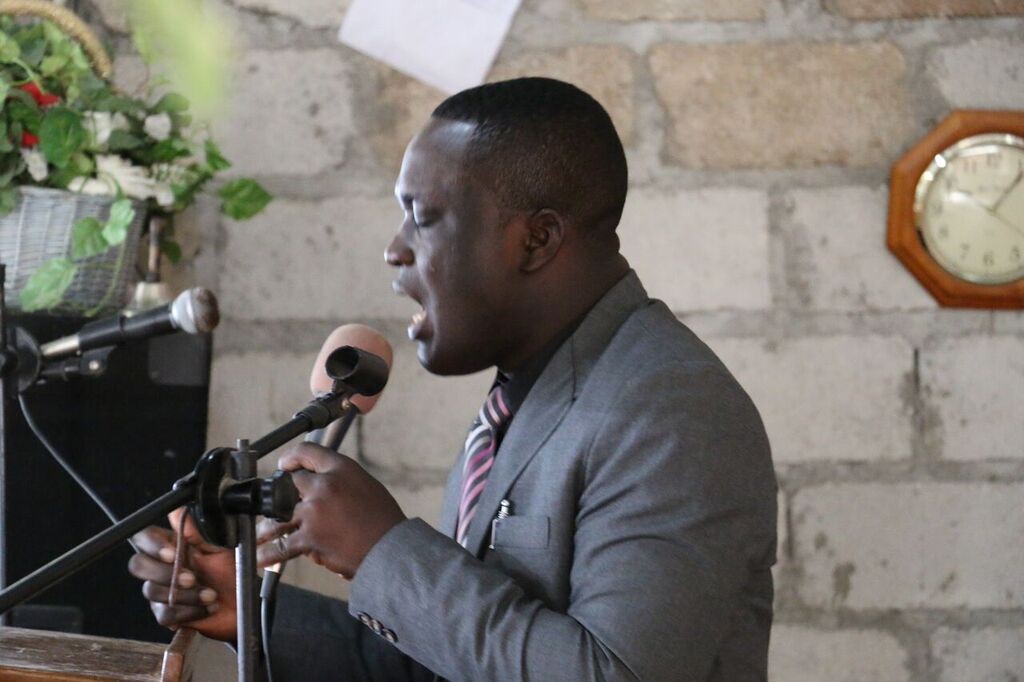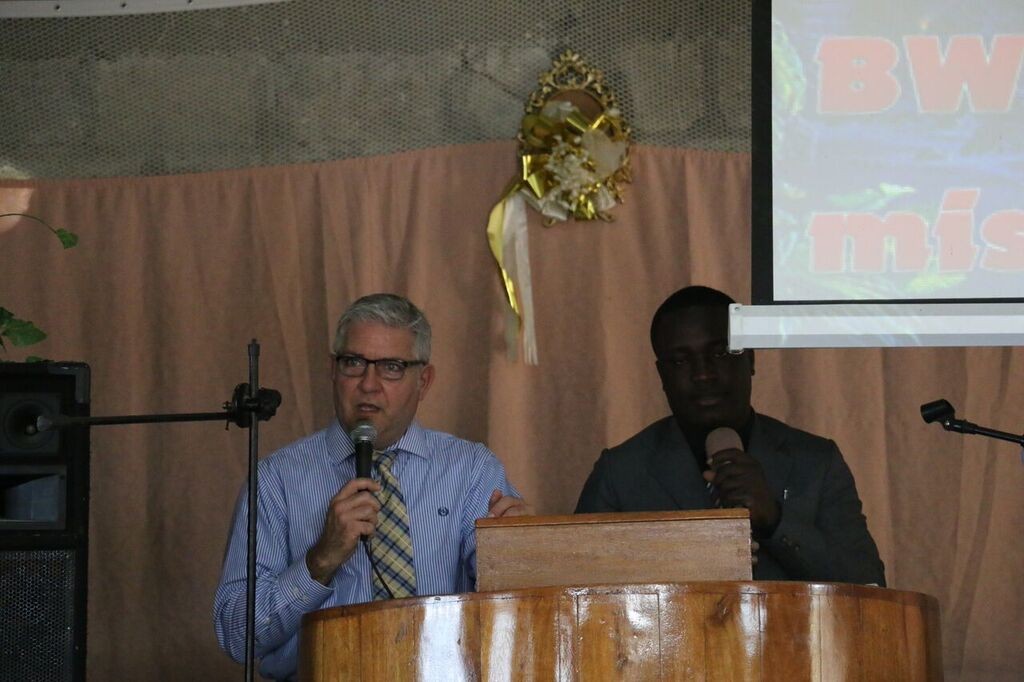 Afterward, the ladies had prepared a meal for us; I was nervous since there were no facilities and Haitian food is so spicy and I have a nervous stomach…get the picture? But they did have plantains, which are mild and tasty and a couple of other things I could eat. They sat a beautiful table and just outdid themselves trying to please us.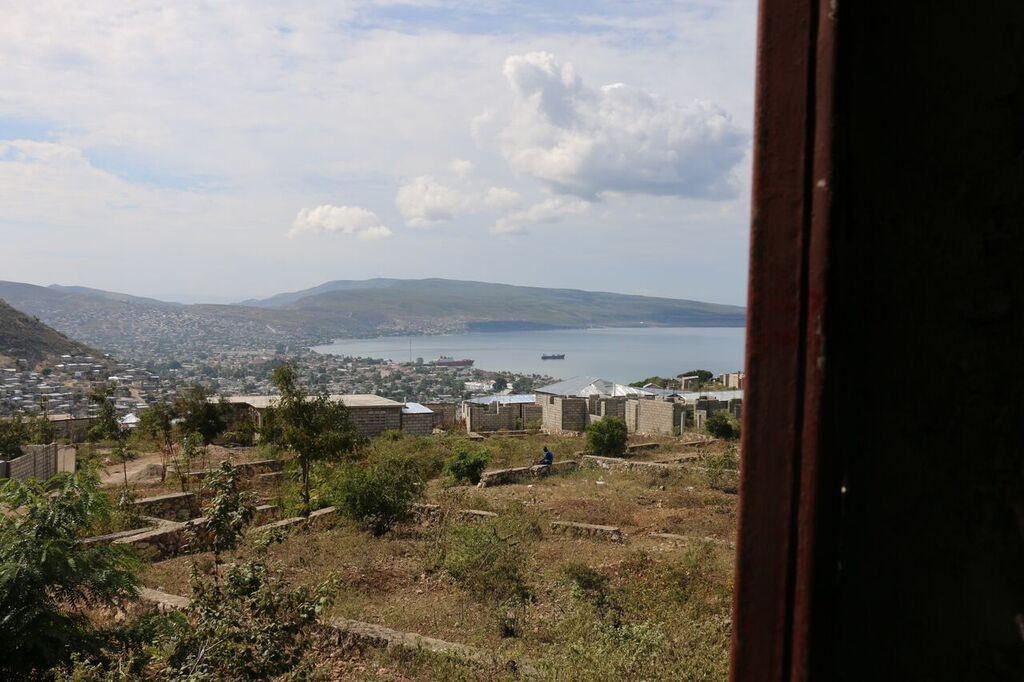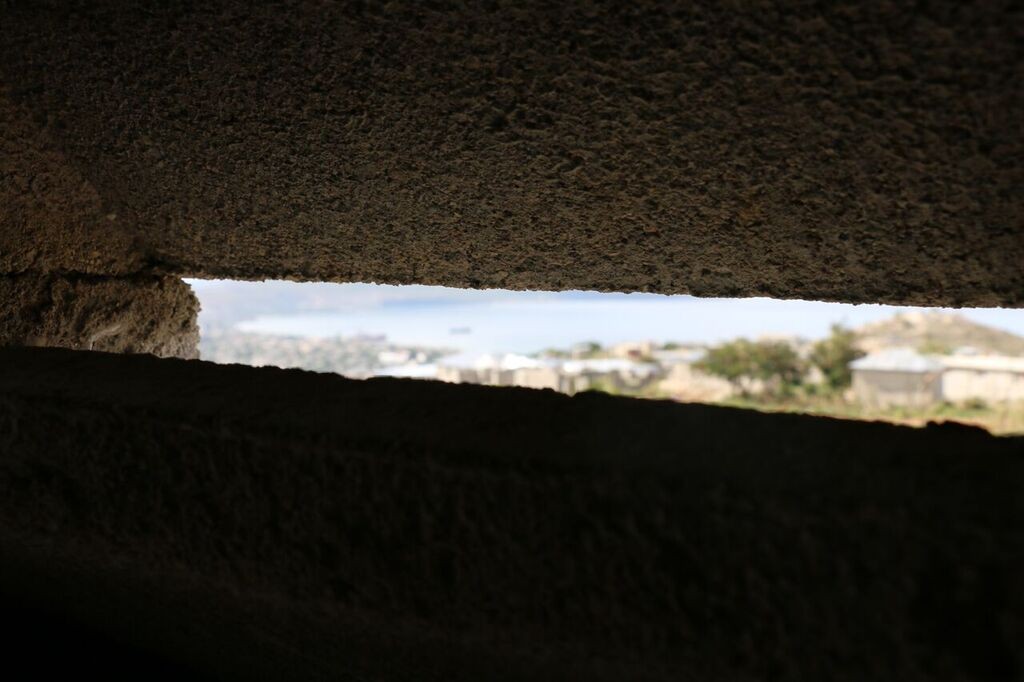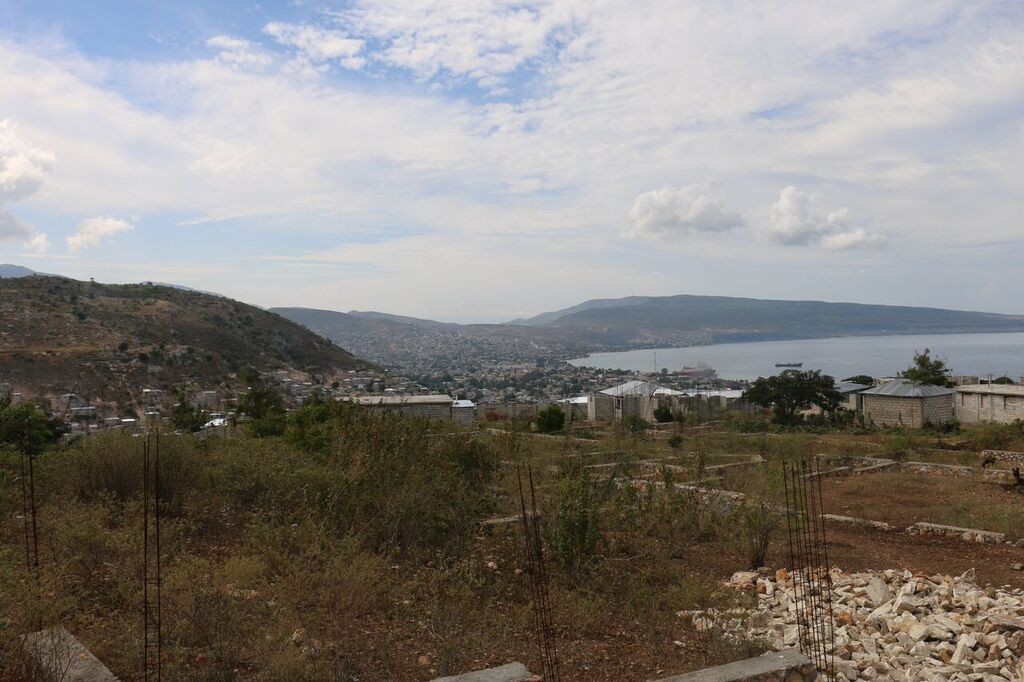 The boys were fascinated by the donkey, or burro, that was tied up right behind the church. He made for some great pictures!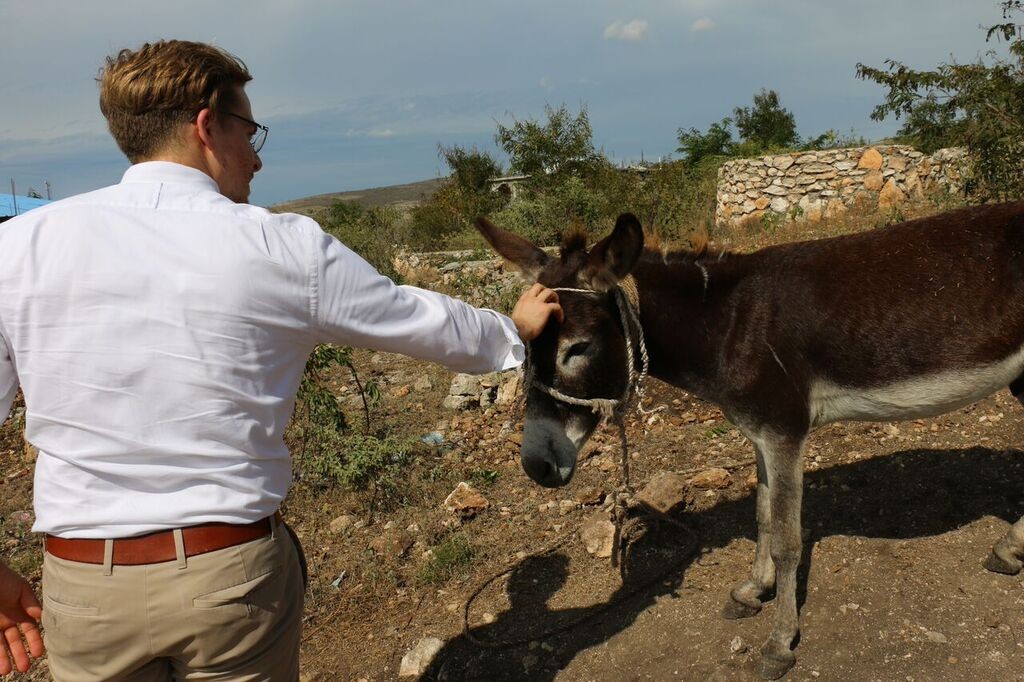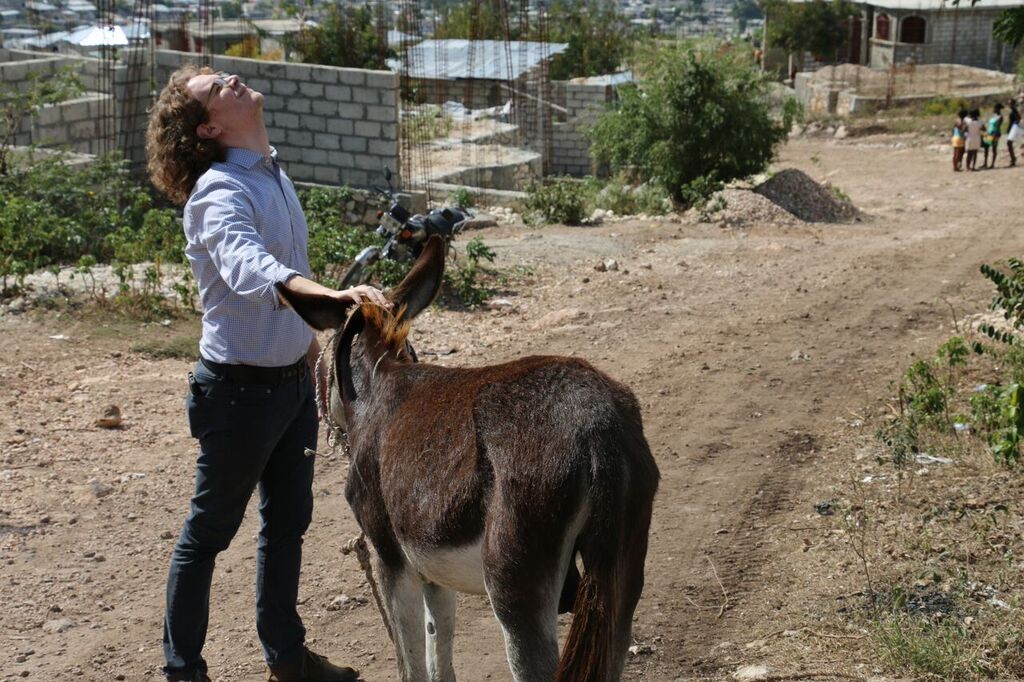 This is my friend Bonnie…lover of God, lover of children and now? Lover of donkeys. She's the best.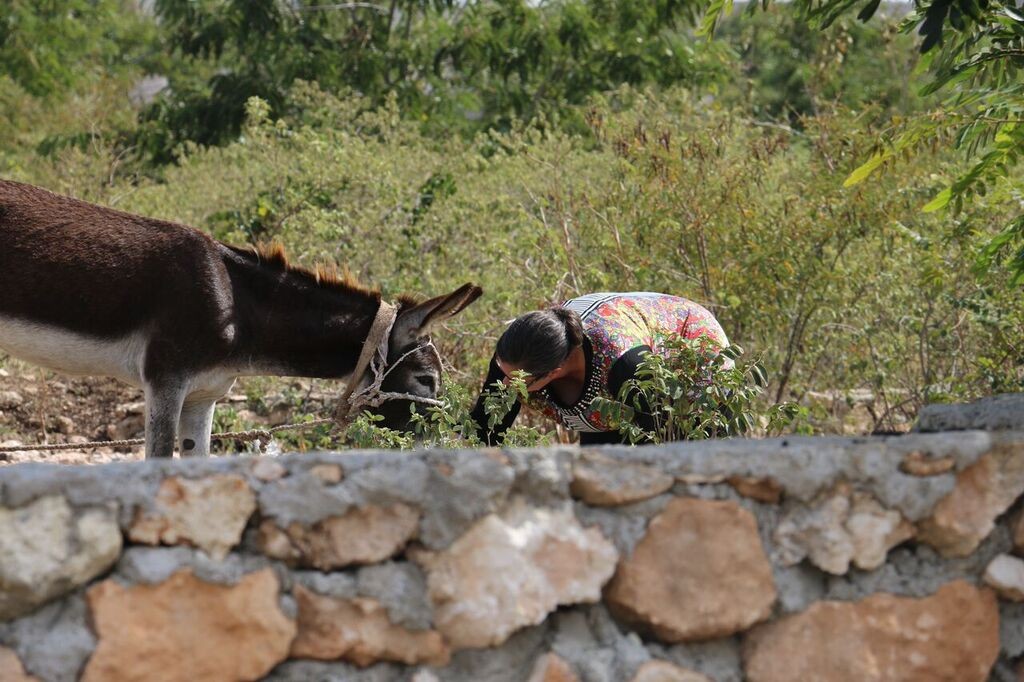 And my favorite part of the day was when a young lady came carrying in this little bundle of joy! Isn't he precious!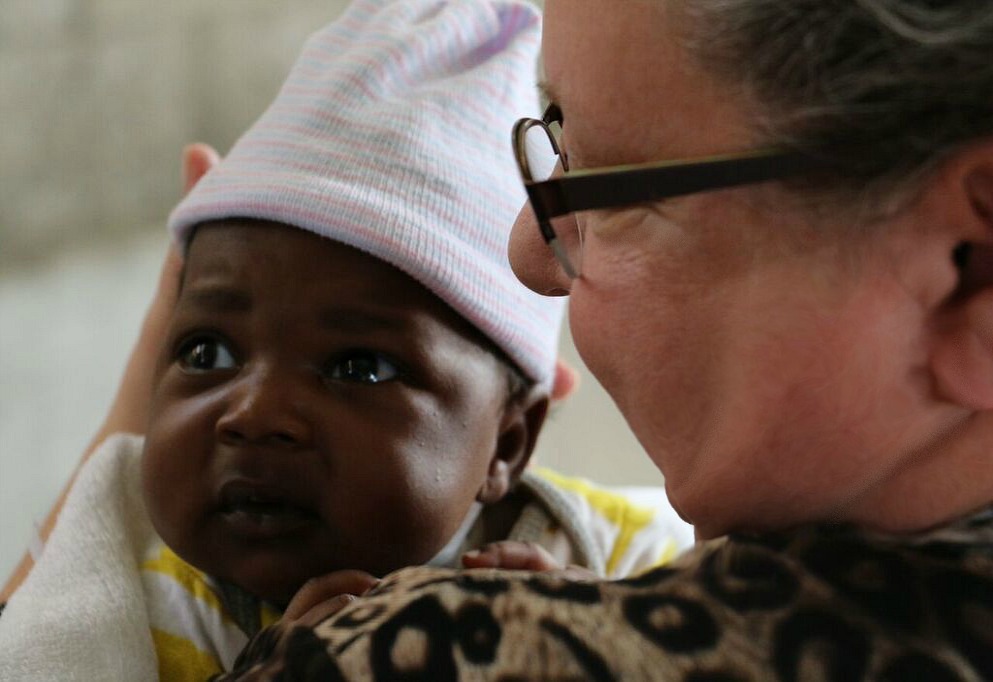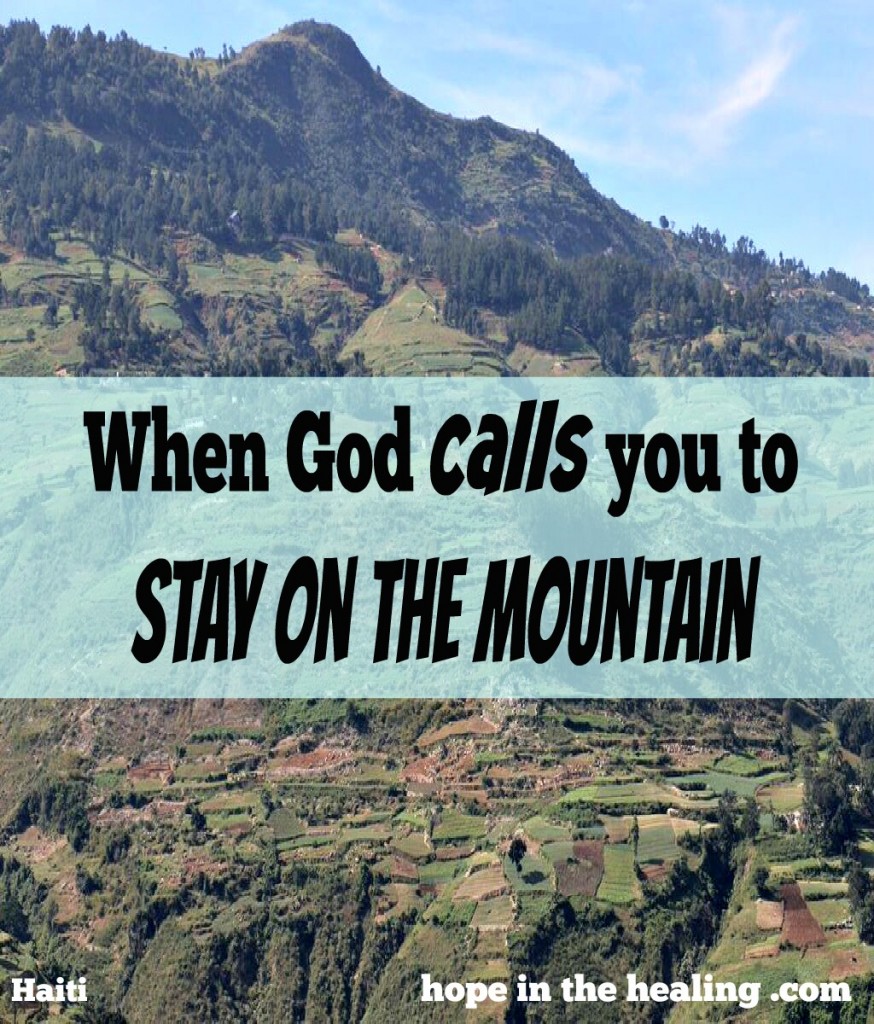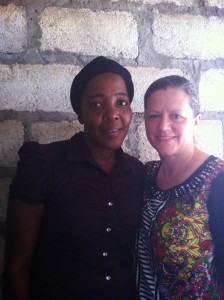 This is Marie Carmen on the left with Bonnie. Marie Carmen is a song leader, hostess and servant of God. She was most hospitable.
Marie Carmen lives on this mountain. It is not the most desirable location in Haiti. Such a struggle to get up there, such a struggle to live. She would like to have a husband, and several have been suggested for her, but if they won't climb the mountain she is not interested. Her calling is to this church, to this people and she will not leave, even for love and personal happiness.
This stuck with me as we drove down the hillside (which was almost worse than going up!). To call this place primitive would be an understatement, to actually love living here would be unfathomable to most of us reading this today. But people like the pastor and his wife and Marie Carmen pour their lives into helping those less fortunate and introducing them to the Savior.
We refer to mountains in our spiritual lives as two different things, depending on what we are going through. Some say the valley is the low place, the difficult, the somber and they can't wait to get back to the mountaintop, meaning they have made it through their struggle and now they can dance with Jesus (you understand my point). Others say that there is a mountain in their way, it can't be moved, it is impossible to get over, around or through. They liken a mountain to the obstacle in their life that they can't control or change.
But when we choose to conquer the mountain, to turn it into something positive, to see what needs to be changed, what needs to go or stay, then God can use it to teach us, mold us, make us into something more like Him.
Look at this poem by Howard Simon:
The low lands call
I am tempted to answer
They are offering me a free dwelling
Without having to conquer
The massive mountain makes its move
Beckoning me to ascend
A much more difficult path
To get up the slippery bend
I cannot choose both
I have a choice to make
I must be wise
This will determine my fate
I choose, I choose the mountain
With all its stress and strain
Because only by climbing
Can I rise above the plain
I choose the mountain
And I will never stop climbing
I choose the mountain
And I shall forever be ascending
I choose the mountain
True, there isn't really a place in Haiti that offers luxury and comfort. But choosing to live on this mountain means there isn't sporadic electricity like other places we visited, there is NO electricity. There is NO running water. There are no sidewalks or paved roads or walking paths. For as difficult as life is down below in the valley, it is even more strenuous on the mountain. But rather than looking down at what could be, Marie Carmen is committed to her calling and making a difference where God has planted her.
Don't begrudge the mountains that God puts in your way!
The grass isn't always greener on the other side. If where you are at is where God wants you to be then fulfill that purpose! Choose the mountain and realize that by answering that call, whatever that call is, you can rise above the obstacles and find the favor of God in your calling.
Some day He might speak to that mountain and call you to a lush, green valley. But until then, know He is working all things for your good; He is in control and you are His hands and His feet to a lost and dying world.
Trust Him!
Enjoy these super short clips of our service!
Posted by Terry Brian on Sunday, December 13, 2015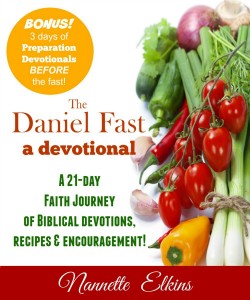 Churches and individuals all around the world will be coming together to fast the month of January. Have you got your copy of The Daniel Fast Devotional? This 21 day easy-to-read book is great for ANY FAST! It does have Daniel Fast recipes at the end of each chapter. Every day is a short example from the Bible of someone who fasted and how it relates to us today. There are also THREE DAYS of PREPARATION chapters to help you decide what type of fast is best for you, why we fast and the benefits from participating. Get your paperback or Kindle copy today on Amazon!
Sharing with Making your home sing, Good morning Mondays, Mama Moments Monday,  Modest Monday, Titus 2sday, Testimony Tuesday, #TellHisStory