Hope in the Healing uses ads and affiliate links to help support this site. You can read my full disclosure here!
The celebration of wedding anniversaries dates back to Roman times when husbands gave their wives a silver wreath for 25 years of marriage, and a gold wreath for 50. Today, if you google, you can find a suggested gift for almost every anniversary. The first is paper, second is cotton, 25th is silver…you get the idea. Join me for Silver and Cotton: Anniversary trip with The 'Rents!
Wedding anniversaries they come but once a year…
Those words are the beginning to a song that was serenaded over any couple having an anniversary in our church back-in-the-day.
Every. Single. Sunday. Morning.
I dreaded anniversaries and birthdays for that reason. Can I get an "Amen"? You couldn't hide if you had been a member very long, they would find you and just might call you out.
Mine was made worse by the fact that I was also married on my birthday. (If you missed those posts last week you can catch up here and here!) So, you also went up for this one:
Oh, Happy Birthday to you
Oh, Happy Birthday to you
May you find Jesus near, every day of the year
Oh, Happy Birthday to you
Oh, Happy Birthday to you
And the best year you've ever had!
I know, it's all sentiment and everyone loves sentiment, right?
As soon as they were finished singing the birthday song, all of the birthday people would head back to their seats. But you knew what was coming…anniversaries were next and I had one of those too, so what to do?
Hang around the front of the church?
Walk ever-so-slowly hoping they wouldn't talk too much in between songs and hurry and call the anniversary people up?
Walk real fast back to my seat so I could at least sit down with The Sweetheart and walk back up together?
I couldn't win.
One particular year I had started back to my seat, awkwardly, and they quickly asked if there were any anniversaries. So I turned around and walked back to my worn-out spot in the carpet. When I looked up, I was still standing alone! So they asked again, were there any anniversaries? Naturally, by then the congregation was chuckling. You see, it's pretty funny when you are up there alone, all alone, celebrating an anniversary while your beloved is sitting in his seat with a big grin on his face. Hilarious.
He finally saunters up there, as if it were a drudgery to be married to little-ole-me.
Wedding anniversaries they come but once a year
And we hope that this one will bring you cheer…
Right. I wasn't feeling too cheerful but he was just having some fun. Remember, he said I throw him under the bus quite a bit here on the old blog.
We have had many anniversaries and taken many trips to celebrate but we have one in particular that forever stays with us. All four of us.
For our important and milestone anniversary of 25 years, the eldest of My Three Sons, Kyle, and his beloved bride, Rachel, decided they wanted to come along and help us celebrate. We were married on July 20, 1979 and they were married July 27, 2002. We were checking off 25 big ones and they were just crossing the second one off their list. We were elated that they wanted to spend an entire week with the two of us!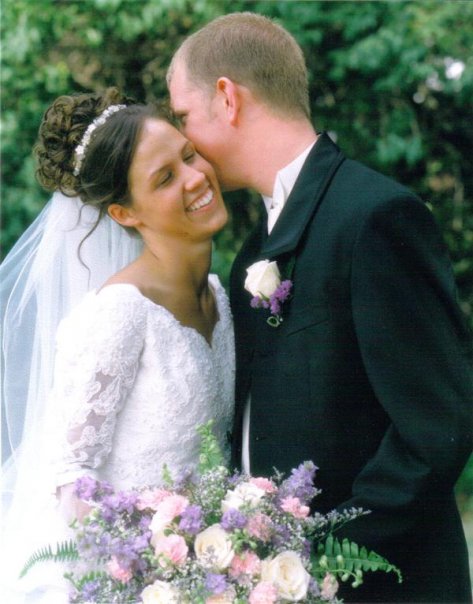 Kyle, the Adoring Groom suggests that I am in charge of deciding where we would go since it was The Big One for us. Naturally, he hints, that he and the Princess Bride, Rachel, absolutely adore:
cruises
the beach
ocean
white sand
dolphins
Mr. Sun
blue skies
warm temperatures
snorkeling and…
virgin strawberry daiquiris
But you choose whatever YOU want Mom, we're just going along for fun!
Okay! I have always wanted to spend some time on the East Coast. We had driven from Washington, D.C. one year up along the coast and on to Niagara Falls but we didn't get to stay in any of the New England states very long.
I chose Bar Harbor, Maine.
The Princess Bride and her Adoring Groom didn't seem to be too disappointed since Bar Harbor is on the ocean and it was the end of July. There was hope for a beach vacation in their near future.
I poured over vacation spots and finally chose a home from VRBO; a beautiful cape cod right on the water. We were set; but first we had to make the trek from Bloomington, Indiana to the coast of Maine; 19 hours, 15 minutes and 1,271 and ½ miles. Give or take a few.
The four of us; road-tripping; what fun!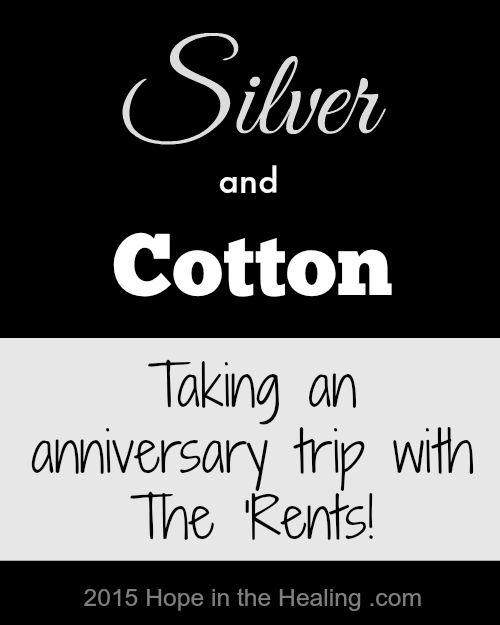 We actually did have a great time going out in the van, we stopped somewhere in Pennsylvania for the night and in one of our give-in-to-the-boys moments, we decided to share a room. I mean, come on, we are family, right? We're just sleeping, taking showers and back on the road. I could write another entire blog post about that night. (Correction: The Princess Bride and her Adoring Groom could write the post. Let's just say on the way back Dad treated us to our own rooms at the Hilton to make up for it.)
On with the vacation!
We arrived the next day at our Cape Cod on the water, which might be true if the waves were really high and reached across the road and up the humongous hill. When the tide was in it truly was a breathtaking sight, when the tide went out it looked just like a giant mud hole, not so picturesque. We decided that wasn't a huge deal, we would just go to the beach. So we got inside the house and put our things away when our landlady knocked on our door asking us if we were ready for dinner. We had forgotten that an authentic Maine Lobster Dinner came with the first night's stay! She came carrying in more food than the four of us would ever eat complete with lobster, corn on the cob, baked potatoes, bread, salad and homemade blueberry pie for dessert. We dived in.
All of us except The Princess Bride who had to make a fast exit when Kyle cut into his lobster and some undesirable goop came back out with his knife. She was finished; even skipped the blueberry pie.
Fun Fact: Did you know that over 5,316,000 lobsters are eaten in Bar Harbor every year! But not Rachel's!
It had been pretty cool when we arrived but we knew that wouldn't last; we were looking forward to some summer weather; at least half of us were.
Would you believe that week was one of the coldest on record? The last week of July and it was barely 60 degrees! I don't think it ever hit 70 the entire time we were there, it was almost frigid. We bought jackets and plastic rain coats, at times it was miserable. I enjoy the cool weather but was feeling quite sad for the Newlyweds, their summer vacation plans were just not happening.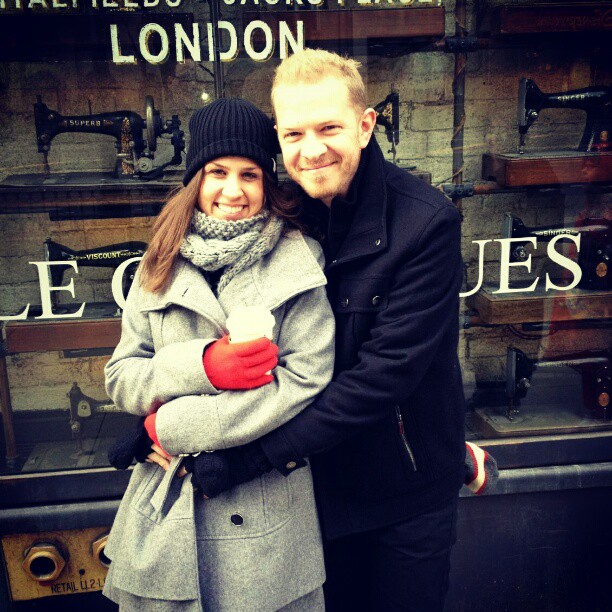 (Of course this picture wasn't taken in Bar Harbor in the summer but it could have been, it was that cold!)
We planned for a trip to Nova Scotia on The Cat Ferry while we were there. Finally, they thought, white sands, beautiful beaches and hopefully some sun. They got two out of three. It was downright cold in Nova Scotia. We did have a great time on the boat although I understand they no longer make that run from Bar Harbor to Yarmouth, Nova Scotia. Such a fun, fast way to travel!
The trip wasn't all a bust. We saw quite a bit of Bar Harbor and the Acadia mountains. Such beautiful country! We ate blueberry pancakes with blueberry syrup, blueberry pie, blueberry muffins and anything else we could get with Maine blueberries. Delicious. We even saw Mel Gibson's yacht one evening, all of us could have lived on that!
The Princess Bride and her Adoring Groom didn't complain too much although they mention it almost every time our anniversaries roll around.
Today? Kyle and Rachel are celebrating 13 years of wedded bliss. They are truly made-for-each-other (teaser: that story is coming soon!) and light up any room they enter. I wish you both many more years of happiness together. Love you so much and miss you dearly.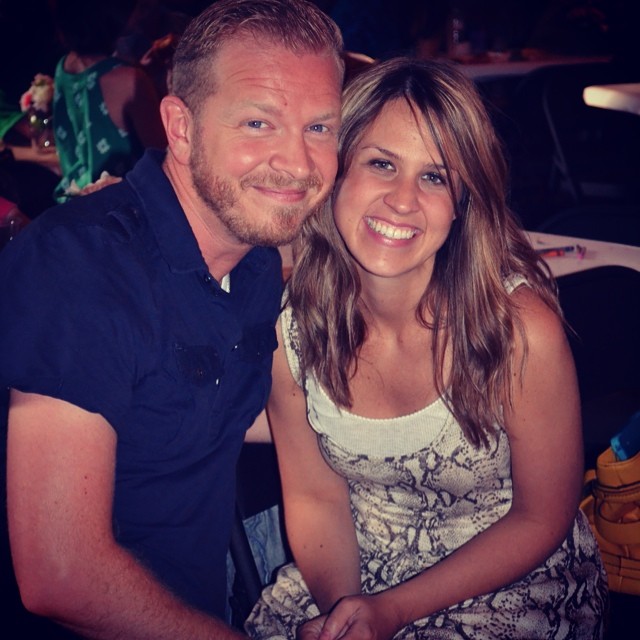 (You can read Kyle and Rachel's hilarious engagement story here, the all-time favorite and most viewed post on the blog!)
And, Kyle and Rachel, just to let you know…I'll do the cruise for our 40th! EEK!
Wedding anniversaries they come but once a year
And we hope that this one will bring you cheer
With the Lord and Savior to be your guide
In the clouds of Heaven you will be His bride!
Sharing with Amaze Me Mondays, Making your home sing, Good morning, Mondays, Mondays Musings, Modest Mondays, Mama Moments Monday, Treasure Box Tuesday