We are back with more of The 3 and The 30, a series on David's Mighty Men!  This is probably the worst use of English for a title but it gets the point across…thanks for bearing with me on this one. You can catch up with Frozen to the Sword, But Shammah took his stand, All for a cup of water and Killing Lions, Cleaning Toilets. Just click on the titles!
"You have killed Uriah the Hittite with the sword; you have taken his wife to be your wife, and have killed him with the sword of the people of Ammon." 2 Samuel 12:9 NKJV.
When being honorable could get you killed
If you have heard the story of David and Bathsheba, you are most likely familiar with her husband, Uriah. David was walking on his rooftop when his Mighty Men were at battle. "In the spring of the year, the time when kings go out to battle, David sent Joab, and his servants with him, and all Israel. And they ravaged the Ammonites and besieged Rabbah. But David remained at Jerusalem." 2 Samuel 11:1 ESV.
He had stayed behind on this particular outing. He saw Bathsheba across the neighborhood and she was bathing on her rooftop.
From there things escalated into one of the biggest mistakes David would ever make.
He called for Bathsheba to be brought to him and had sexual relations with her in his home. Not too long afterward, Bathsheba sent word that she was pregnant.
Did you know Uriah was one of David's Mighty Men?
 "These are the names of the mighty men whom David had: Josheb-Basshebeth the Tachmonite, chief among the captains … and Uriah the Hittite." (2 Samuel 23:8-39 NKJV)
Not only was Uriah one of the Mighty Men but it seems that the father of Bathsheba, Eliam, was also one who guarded David.  "Asahel the brother of Joab was one of the thirty; Elhanan the son of Dodo of Bethlehem … Eliam the son of Ahithophel the Gilonite." (2 Samuel 23:24-34 NKJV)
What?!
So it seems that David was acquainted with Uriah and his father-in-law. If they were of The Thirty they surely had to have had interaction at some point.
David knew that Uriah had been with the rest of the army, engaged in fighting. Uriah had not been home so he couldn't be the father of Bathsheba's child. He sent a message to Joab, his commander, and told him to have Uriah come home.
The plan here was simple, or so David thought. If he could get Uriah home in a hurry, then no one would question who the father of the child was when the time came.
Unfortunately for David, Uriah was known for being honorable, and as we can see from the rest of the story, he was a good man.  "And Uriah said to David, 'The ark and Israel and Judah are dwelling in tents, and my lord Joab and the servants of my lord are encamped in the open fields. Shall I then go to my house to eat and drink, and to lie with my wife? As you live, and as your soul lives, I will not do this thing.'" 2 Samuel 11:11 NKJV.
David tried one more time by inviting Uriah to dinner, getting him drunk and then sending him home…once again hoping he would at least enter the door to his house and sleep inside! Then David said to him, "But in the evening Uriah went out to sleep on his mat among his master's servants; he did not go home."  2 Samuel 11:13 NIV.
He did not go home.
So David did the unthinkable. The inconceivable.  The truly unimaginable.
He sent a letter with Uriah to give to Joab. In the letter he instructed Joab to put Uriah at the front of the battle, assuring he would be killed.
After his death, David would then be free to take Bathsheba for his own wife and no one would ever know the difference.
Right?
"But the thing David had done displeased the Lord." 2 Samuel 11:27 NIV.
If you are aware of the rest of the story then you know that the prophet Nathan was sent by God to deliver a most pointed message to David about his sin. It did not go unnoticed by God and there were dire consequences! You can read the rest of the story here. (Please do!)
But this story is more about Uriah than David. Uriah was faithful, totally loyal and sold out to his fellow soldiers, captain and even to David who would harm him.
Uriah was committed to the cause. He believed in what he was doing, he took it seriously and nothing, not even the temptation of his wife, could sway his focus when he was in the heat of a battle.
Surely he was tired, weary and exhausted from the fight. What David had suggested was not a sin. Uriah was married to Bathsheba! But in Uriah's mind, he would have been cheating on his fellow soldiers who were still on the front lines. He would not take any pleasure as long as they were still fighting. He was in a hurry to get back to where he was needed. This is true unity in The Body!
Do you see a pattern that is just as necessary for us as Christians today?
Can we become more like Uriah, and less like David, in this particular case? David stayed home from the battle when maybe he should have been leading with his men. He was tempted; he fell into sin and then tried to cover it up by committing murder. Had he been where he was supposed to have been maybe none of it would ever have happened.
Uriah, on the other hand, even while in battle, given a slight reprieve, wouldn't indulge himself because he was completely sold out to Israel's cause.
As we read in the story of Benaiah, the devil, a roaring lion, is always out stalking his prey. If we are not completely sold out, completely committed to the Christian life, we will fall! These are simple things but such necessary ones to grasp.
If we don't know Him, are not filled with His spirit and have not taken on His name then we will not have the power to resist temptation when it comes.
But if we have Jesus…we have all we need to stand in the evil day. He is our strength, our confidence, our very hope in this life and in the one to come. He is our refuge!
Are you only committed when it is convenient?
How are you living your life?
Do you look for the easy way out?
Are you easily swayed by temptation? (We know David was a man after God's own heart and he repented for his actions. God forgave him but he lost the son that he had with Bathsheba.)
Are you a Sunday-only-Christian?
Or are you trying to live a life similar to that of our Mighty Man, Uriah?
Sold out
Consecrated
Determined
Committed
Prayed-up
Totally devoted to the King
Let's endeavor to remember Uriah, the Hittite. He loved his country, the people and those that he served under. And in his words, "As you live, and as your soul lives, I will not do this thing."
What he DID do was live his life as one known for his honor, his service and his trustworthiness even though it cost him his life. We may face much temptation in the coming days, we may be forced to make decisions we didn't want to make but the important part of the equation will be whether we know Jesus. If we have relationship with Him the rest will come naturally. When you love God and realize He has given His all for you then it is easy to stand and say, "I will not do this thing…" You will not compromise; you will not give in to temptation but will cling to the Name above all other names, Jesus!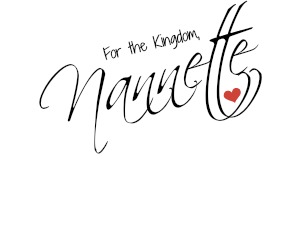 Sharing with Inspire Me Monday, Making your home sing, Amaze Me Monday, Good morning Monday, Modest Monday, Living Proverbs 31