Sunday was an out-of-the-ordinary day for me. My beautiful niece, is just weeks away from blessing our family with a healthy baby boy. Baby JT (they aren't giving us his name yet, just initials) will be my first great-nephew! He will also be my parents' first great-grandchild. So it was only appropriate that we attend her baby shower, even if it was on a Sunday afternoon three hours away in another state. That's what families do!
My sister-in-law offered to drive so we made a day of it. Sitting in the back seat of my brother's brand new extended cab pickup truck, leather and loaded, my seat partner was my 12 year old niece Gracie. What fun we had telling stories that she had never heard before about family. Then on the way back, we played a game Gracie wanted to play: Start two words of a story then the next person repeats those words, adds their two words, and so it goes. I must say they were a bit ridiculous but I don't know the last time I have laughed so hard.
I said all of that to say this: Driving down I-275 in Ohio, chatting away, all of a sudden my SIL swerves over into the median and then immediately corrects herself beautifully back onto the busy highway just like she had meant to do it. What I did NOT see was the driver beside us who was busy on his phone and not paying attention. He had wandered into our lane so quickly she had to react. React is exactly what she did; pickup trucks are not just for men! So many times in a situation like that you over-correct and cause a wreck, or you jerk so quickly to miss the guilty vehicle that you flip your own. Thankfully God was watching out for us and Shauna was an excellent driver.
It could have been so much worse; all because of distraction.
It's been a busy time, to many a frustrating week. Don't worry; I'm not going to become political. We all have opinions and convictions. Instead, let us think about spiritual warfare, about someone else who has been busy, very busy with distraction and divisions. The Bible tells us that Satan is like a roaring lion, roaming to and fro. Doing what? He is seeking whom he may DEVOUR. (1 Peter 5:8.)
"Now as they went on their way, Jesus entered a village. And a woman named Martha welcomed him into her house. And she had a sister called Mary, who sat at the Lord's feet and listened to his teaching. But Martha was distracted with much serving. And she went up to him and said, "Lord, do you not care that my sister has left me to serve alone? Tell her then to help me." But the Lord answered her, "Martha, Martha, you are anxious and troubled about many things, but one thing is necessary. Mary has chosen the good portion, which will not be taken away from her." Luke 10:38-42 ESV.
Martha was distracted. The scripture doesn't say she was too busy, it doesn't say she was guilty of doing something insignificant. But she was distracted by the things that were not important Distracted means to be physically pulled or dragged away from something. There was division between Martha and her sister, Mary.
Everyone had to eat eventually; even Jesus would share their meal. But Martha was distracted with MUCH serving. Mary was "at the feet of Jesus" which doesn't particularly mean she was sitting right on His toes. It was used to signify that she was a follower of Jesus, she made it her purpose to hang on His every word and if He was in the room there was NOTHING else that would distract her from hearing from Him!
Is that where we find ourselves today? All of the political, social and economic happenings are important and not to be taken lightly. But what could we be doing that is more important, no matter how we feel about different situations?
Look at this passage of scripture that speaks so plainly (the bold emphasis is mine):
"But you must not forget this one thing, dear friends: A day is like a thousand years to the Lord, and a thousand years is like a day. The Lord isn't really being slow about his promise, as some people think. No, he is being patient for your sake. He does not want anyone to be destroyed, but wants everyone to repent. But the day of the Lord will come as unexpectedly as a thief. Then the heavens will pass away with a terrible noise, and the very elements themselves will disappear in fire, and the earth and everything on it will be found to deserve judgment.
Since everything around us is going to be destroyed like this, what holy and godly lives you should live, looking forward to the day of God and hurrying it along. On that day, he will set the heavens on fire, and the elements will melt away in the flames. But we are looking forward to the new heavens and new earth he has promised, a world filled with God's righteousness.
And so, dear friends, while you are waiting for these things to happen, make every effort to be found living peaceful lives that are pure and blameless in his sight. And remember, our Lord's patience gives people time to be saved. This is what our beloved brother Paul also wrote to you with the wisdom God gave him— speaking of these things in all of his letters. Some of his comments are hard to understand, and those who are ignorant and unstable have twisted his letters to mean something quite different, just as they do with other parts of Scripture. And this will result in their destruction.
You already know these things, dear friends. So be on guard; then you will not be carried away by the errors of these wicked people and lose your own secure footing. Rather, you must grow in the grace and knowledge of our Lord and Savior Jesus Christ. All glory to him, both now and forever! Amen." 2 Peter 3:3-18 NLT.
I could have easily highlighted it all, it is so good. Peter is telling us that there are things out there that can easily trip us up, distract us and keep us from our ultimate purpose: that the Lord might delay His coming just so more people could be saved! While we are waiting for His return we are to be living peaceful lives, pure and blameless in His sight, pointing others to Him.
This is nothing new; these are the Apostle Peter's words, not mine! So we must be on guard! Pour ourselves into study of the Word so we will not be fooled and confused and lose our own secure footing.
I am not taking lightly anything that is going on in the world from ISIS terrorism to racial relations, marriage redefinition, who will be the next president of the United States and on and on and on…it is all important! We should be praying, fasting, petitioning God to have mercy on our country and our world. None of these things should surprise the Christian…we have the playbook! We know these things must come to pass before the Lord will come to take us out of here and we will be ushered into His presence. We do not know when that day will be but I just have to think the Lord is grieved with our distraction and the devil is dancing with glee.
Let us remember the MAJORS: The Gospel, reaching the lost, sharing the literal Good News that Jesus Christ still delivers, still saves, still heals, still brings hope to the hopeless. If we don't tell them, who will? May we not be so distracted by letting our voices be heard on the latest Supreme Court decision, mass shooting, or act of terrorism that we forget to tell the one sitting beside us at lunch that Jesus is the answer. And the way out.
Souls going out into eternity are the majors, everything else is minor.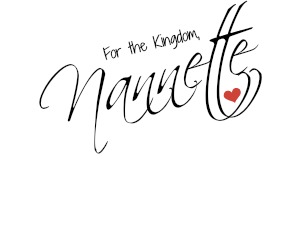 Sharing with UNITE, Tell me a true story, Good morning Mondays, Sharing His Beauty, Small Wonder, Testimony Tuesday, #RaRaLinkup, Wedded Wednesday, #TellHisStory, A Llittle R & R, Family Fun Friday, Flagstaff Home Weekend Blog Hop, Fellowship Fridays, Faithful at Home Fridays, Grace & Truth