I wrote another article not too long ago and had this as my featured image,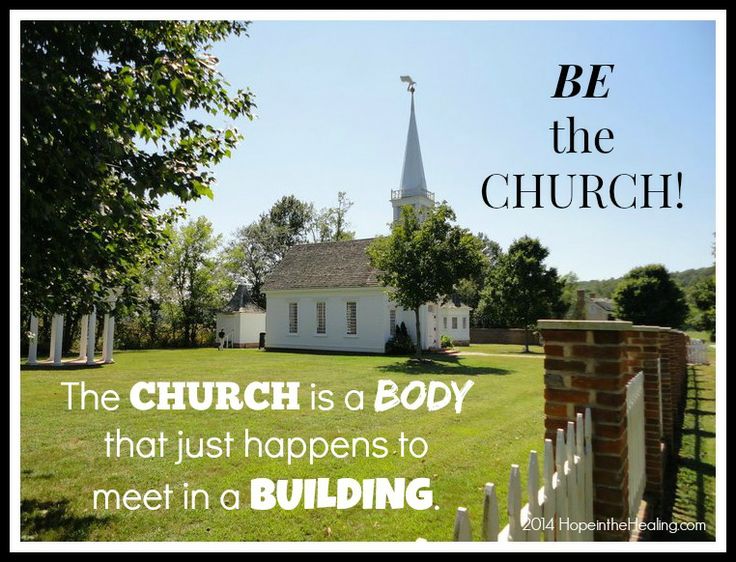 The Church is not a building, it is made up of people that have been redeemed, baptized in His name, covered by His blood and filled with His Spirit. They endeavor to keep the faith and live by the Word of God in everything they say and do.
When we say, "Don't worry about The Church" we are speaking of the Bride of Christ; the Body of Christ. Our Lord said, "On this rock I will build my church, and the gates of Hell shall not prevail against it." Matthew 16:18.
We understand and are aware that we have more persecution of the Church in this generation than we have seen in quite a while and friend, if you are not aware, it will get worse. Just as in the early days of The Church, the Bible tells us that in the last days many will literally give their lives for the Gospel. There are many who have a so-called agenda to do away with Christianity all together and it is their life's goal to see it come to pass in their generation.
We have many things pushing against The Church: Legalizing of gay marriage, civil unrest, racial division, and of course the aborting of BABIES, murdering the unborn, terrorism, and even division within the Body.
And of course the list could go on and on but you get the point. Sin is everywhere, it always has been and it will only escalate until the Lord returns. Persecution will get more and more common and more and more violent, if that is even possible. It will also come to our country, to our communities, to our doors.
All of these things must come to pass before the Lord returns! And return He will…soon! The signs are all around us that He is almost ready to blow the trumpet, split the Eastern Sky and make His grand appearance. I promise you, The Church will be ready!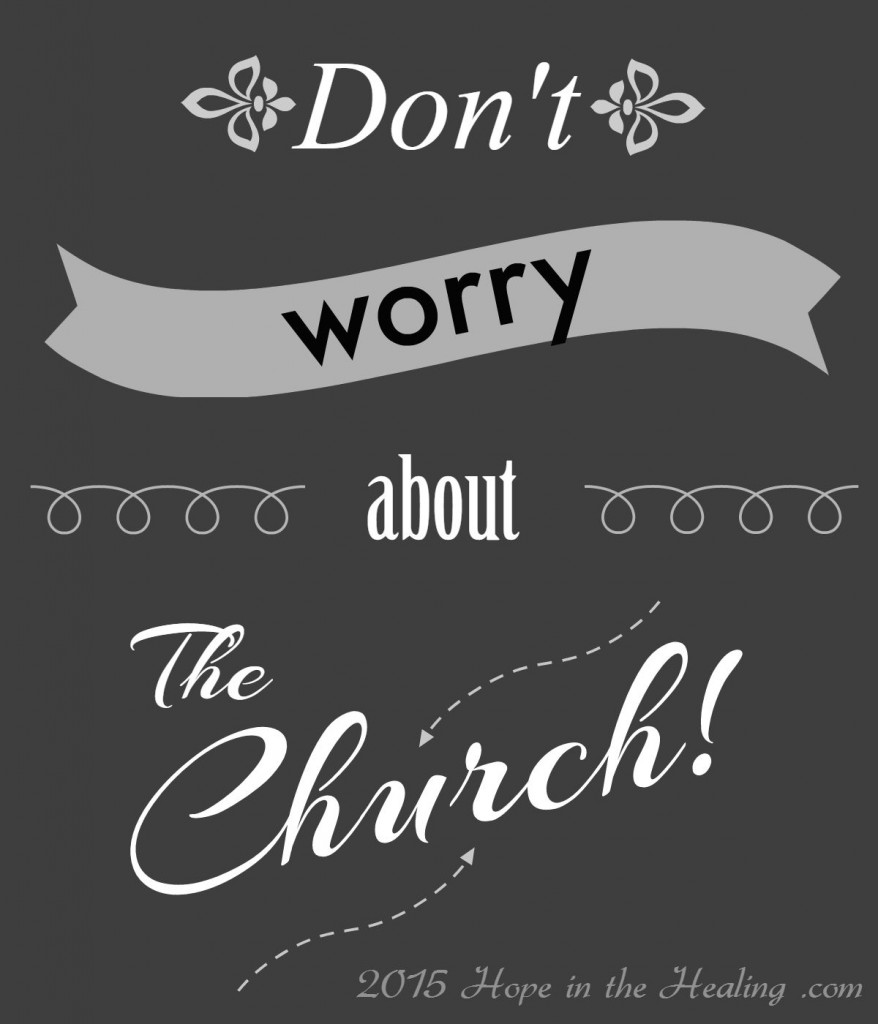 We are not talking about denominations, groups, particular buildings, pastors or congregations. We are talking about the BRIDE of CHRIST that has prepared and made READY for that great and glorious day.
Jesus Christ WILL have a BRIDE to return to and to catch away, forever to be with the Lord. The Bible tells us to comfort one another with words like this.
"For the Lord Himself will descend from heaven with a shout, with the voice of the archangel and with the trumpet of God, and the dead in Christ will rise first. Then we who are alive and remain will be caught up together with them in the clouds to meet the Lord in the air, and so we shall always be with the Lord. Therefore comfort one another with these words." 1 Thessalonians 4:16-18.
This is our hope! This is what we live for if we say we are The Church. It's not just going to a gathering on Wednesday night and Sunday morning…and those are important! You need to be in service with those of "like precious faith" for your growth, fellowship, worship and bringing those that you have witnessed to about Christ to a place where they can worship with other believers and hear the Word of God.
Paul said in Ephesians 5:25-27 ESV, "Husbands, love your wives, as Christ loved the church and gave himself up for her, that he might sanctify her, having cleansed her by the washing of water with the word, so that he might present the church to himself in splendor, without spot or wrinkle or any such thing, that she might be holy and without blemish."
He gave Himself for us, The Church, that He might be able to present it back to Himself in splendor! The King James version says He might present to Himself a glorious church, a radiant church, one that has been made that way by the Spirit of our God, the Comforter that He promised the disciples that He would send so long ago. And the scripture says, "But if the Spirit of him that raised up Jesus from the dead dwell in you, he that raised up Christ from the dead shall also quicken your mortal bodies by his Spirit that dwelleth in you." Romans 8:11.
IF that same spirit dwells in you, you will be raised, or quickened by that Spirit and rise to meet Him in the air.
Don't worry about The Church!
We have always had those that live on the edge, those that wander in and out, those that sow discord among the brethren, those that despise authority, those that want to live it my way and do their own thing and those that question and find fault with everything (there is nothing wrong with knowledge) trying to make things easier on themselves.
But that isn't The Church!
The Church is on fire.
And don't worry about this next generation. I know, as an example, our particular organization, just had its biannual Youth Congress where over 20,000 youth and chaperones gathered in Oklahoma City to worship God! This was The Church of today, and they didn't show up to play games. You can see a little of the worship here.
They came together in unity, they came together in the Spirit and they came to hear the Word of the Lord. This is the NOW generation that is so vital to the Body of Christ and The Church is in good hands! You can testify of the same in your church, your community as well. The youth of today are ready to take on the enemy. They are not intimidated, not afraid and not about to drop the baton. I am encouraged by their tenacity and determination. Don't sell them short!
"Proclaim ye this among the Gentiles; Prepare war, wake up the mighty men, let all the men of war draw near; let them come up: Beat your plowshares into swords, and your pruninghooks into spears: let the weak say, I am strong." Joel 3:9, 10.
I don't believe in just barely making it across the finish line. What I mean by that is I don't want to go in dragging, defeated and weak. I want to go in victorious, running and on fire with the Holy Ghost! I also do not want to go in alone. I want to take not only my family but anyone I can encounter along the way. I want to compel them to join us, to make that City their home.
Wake up the Mighty Men, let the weak say, "I am strong"!
The Church will be ready to meet the Lord in the air…the only question that remains is,
Sharing with Mama Moments Monday, Modest Monday, Treasure Box Tuesday, Titus 2 Tuesday, Tell me a true story, UNITE, Good Morning Mondays, #RaRa Linkup, Testimony Tuesday, Wedded Wednesday, A little R & R, Works for me Wednesday, Homemaking Party, Friendship Friday, Fellowship Fridays, Weekend Linky, Weekend Whispers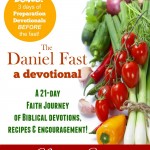 Do you have your copy of The Daniel Fast Devotional? You can get it in paperback or Kindle here on Amazon! Fasting isn't just for the New Year and Resolutions…it should be a part of our lives all year around. This 21 day devotional is great for ANY FAST. Check it out!