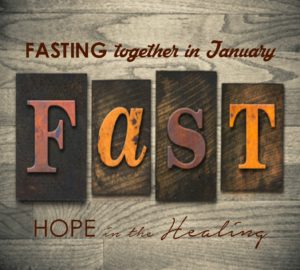 Fasting together: Our eyes are on You.
"Fasting is abstaining from anything that hinders prayer." ~ Andrew Bonar
Learning about another great man of faith in the Bible who turned to fasting and prayer. Catch up on our previous posts: Fasting in Preparation for a New Year, Rebuild and Restore, Daniel Fast Basics, Anoint your head, wash your face,  When Fasting Turns Ugly,   Is there POWER in fasting?   Just keep doing good Daniel Fast Snacks   and So you think you can fast?
Jehoshaphat's kingdom was about to be attacked by the Moabites and the Ammonites. "Some men came and told Jehoshaphat, "A great multitude is coming against you from Edom, from beyond the sea; and, behold, they are in Hazazon-tamar" (that is, Engedi)." 2 Chronicles 20:2 ESV.
Jehoshaphat did what any smart man of God would have done; any king that knew of the God of Abraham, Isaac and Jacob would call a fast! Not just any fast, but all of Judah came together to pray and seek their God for His help. "Then Jehoshaphat was afraid and set his face to seek the Lord, and proclaimed a fast throughout all Judah. And Judah assembled to seek help from the Lord; from all the cities of Judah they came to seek the Lord." 
Did you notice the repetition of the word seek? Jehoshaphat was known as a king who "sought the God of his father." Seek, in the Hebrew, means "to trample under foot," or even interpreted that you go there so often you have made a path in the dirt!
The king's prayer is interesting in that he doesn't mention the problem that he is facing in the first four verses, he mentions GOD. And even when he gets to the problem, his focus is still on the One who can fix it.  "O our God, will you not execute judgment on them? For we are powerless against this great horde that is coming against us. We do not know what to do, but our eyes are on you." 2 Chronicles 20:12 ESV.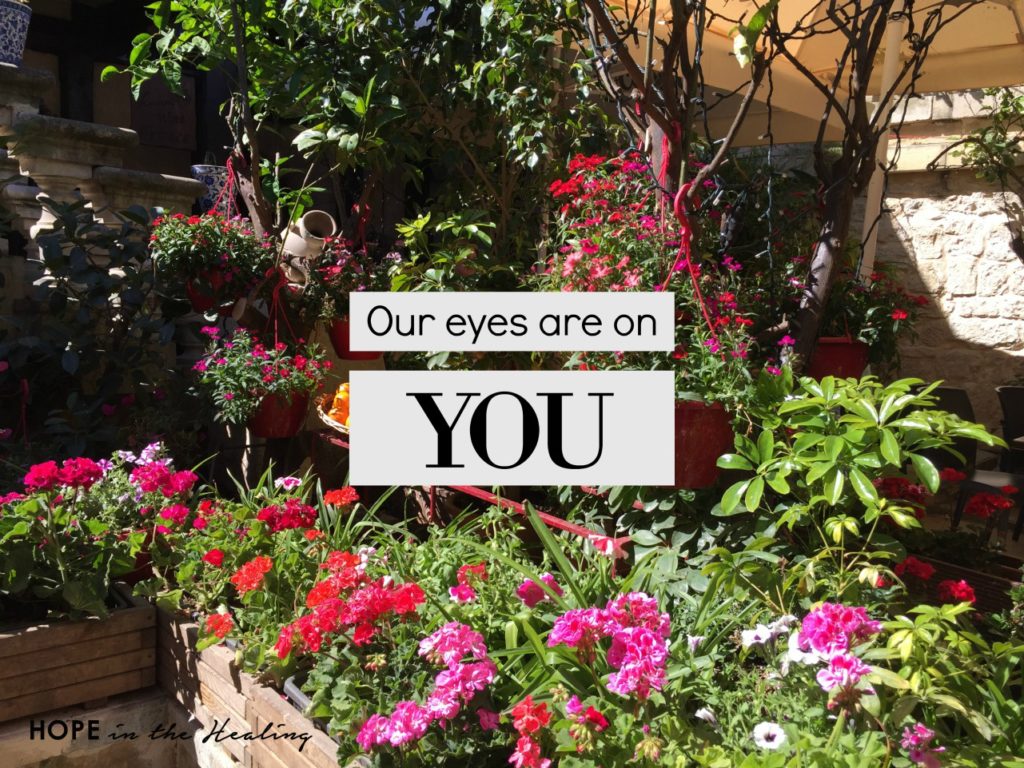 That focus soon pays off because suddenly, the spirit of the Lord comes upon Jahaziel, a Levite, and he says, "…Thus saith the LORD unto you, Be not afraid nor dismayed by reason of this great multitude; for the battle is not yours, but God's…Tomorrow go ye down against them…and ye shall find them at the end of the brook…Ye shall not need to fight in this battle: set yourselves, stand ye still, and see the salvation of the LORD with you, O Judah and Jerusalem: fear not, nor be dismayed; tomorrow go out against them: for the LORD will be with you." 2 Chronicles 20:15-17 KJV.
What an answer to prayer!
What power!
What authority!
The next morning they got up early and headed into the wilderness and King Jehoshaphat said, "Believe in the LORD your God, so shall ye be established; believe his prophets, so shall ye prosper." 2 Chronicles 20:20 KJV.
I love what he does next. He appointed singers, "…unto the LORD, just to praise the beauty of holiness, and as they went out before the army, just to say, Praise the LORD; for his mercy endureth for ever." Wow!
They took time to praise the LORD in the MIDDLE of the battle!
God had told them that it was HIS battle and they took Him at His Word.
When they began to sing and praise, then the LORD began to act. The Bible says He set an ambush against the Ammonites, Moabites and Mount Seir and they were all smitten!
The children of Ammon and Moab stood up against the inhabitants of Mount Seir, trying to destroy them. So when they had accomplished that then they destroyed one another!
When Judah showed up at the watch tower in the wilderness they looked out at the multitude and all they could see were the dead, "none escaped."
"And the fear of God was on all the kingdoms of those countries, when they head heard that the LORD fought against the enemies of Israel."
God had delivered His people once again because they turned to Him in fasting and prayer, believed and trusted in Him.
What can you believe God for today? What are you needing an answer for in your life? What battles are you trying to fight on your own?
Stand still and see the salvation of the Lord!
He is your VICTORIOUS WARRIOR and this is HIS BATTLE, not yours! Let Him take care of it for you. Trust Him, put your confidence in Him and then do what King Jehoshaphat and his people did…
Worship and give Him praise for the victory that is coming! Whether you see it today or tomorrow doesn't matter. He is in control and His timing is perfect. Trust Him for the victory and then rest in His promises.
Our eyes are on YOU!
For Daniel Fast recipes today and meal planning, Jaime at Like a Bubbling Brook, has it all organized for you! Check it out!
The Daniel Fast, A Devotional, is a great tool for ANY fast that you choose as a sacrifice to the Lord. 21 days of devotions and recipes too. Available in eBook or paperback!