Good Friday everyone. This is the Friday that was Good. Blessed be the Name of the Lord! Thank you Jesus for Calvary! Thank you for the cross. And even though it's a couple of days away, I am so thankful He didn't stay in the tomb. It is empty!!
You can read my other posts on Holy Week here, here, here, here and here. Please come back tomorrow and Resurrection Morning (before or after church!) for our final conclusion. 
"And Jesus cried out with a loud voice, and breathed His last. Then the veil of the temple was torn in two from top to bottom." Mark 15:37, 38 NKJV.
The veil in the Temple separated the Holy Place from the Holiest of Holies. Only the High Priest could even enter the Holiest of Holies, no one else was allowed. Inside was the Ark of the Covenant, which held the Ten Commandments, Aaron's rod that budded, and Manna. The High Priest could only go into the Holiest of Holies once a year to roll away the sins of the people for another 365 days. (Day of Atonement)
This Holiest of Holies represented the presence of God.
The Israelites could not approach God for themselves. They had to have others to plead for their sins.
The best reference to why it is called Good Friday is the connection of the word good with the word holy. It is a Holy Friday and with good reason! We cannot talk of the Cross without realizing there was a Holy God, a Good God, paying the price.
Look at all that was going on in the spirit world when Jesus was dying. 
When Jesus took His last and final breath, the earth shook violently, thunder rolled and a magnificent thing happened in the Temple. The massive curtain, which, according to Jewish historical descriptions, was approximately 30 feet wide, 60 feet high and three inches thick, was impossible for man to rip apart! It was said that it took 300 priests just to wash it. That's big.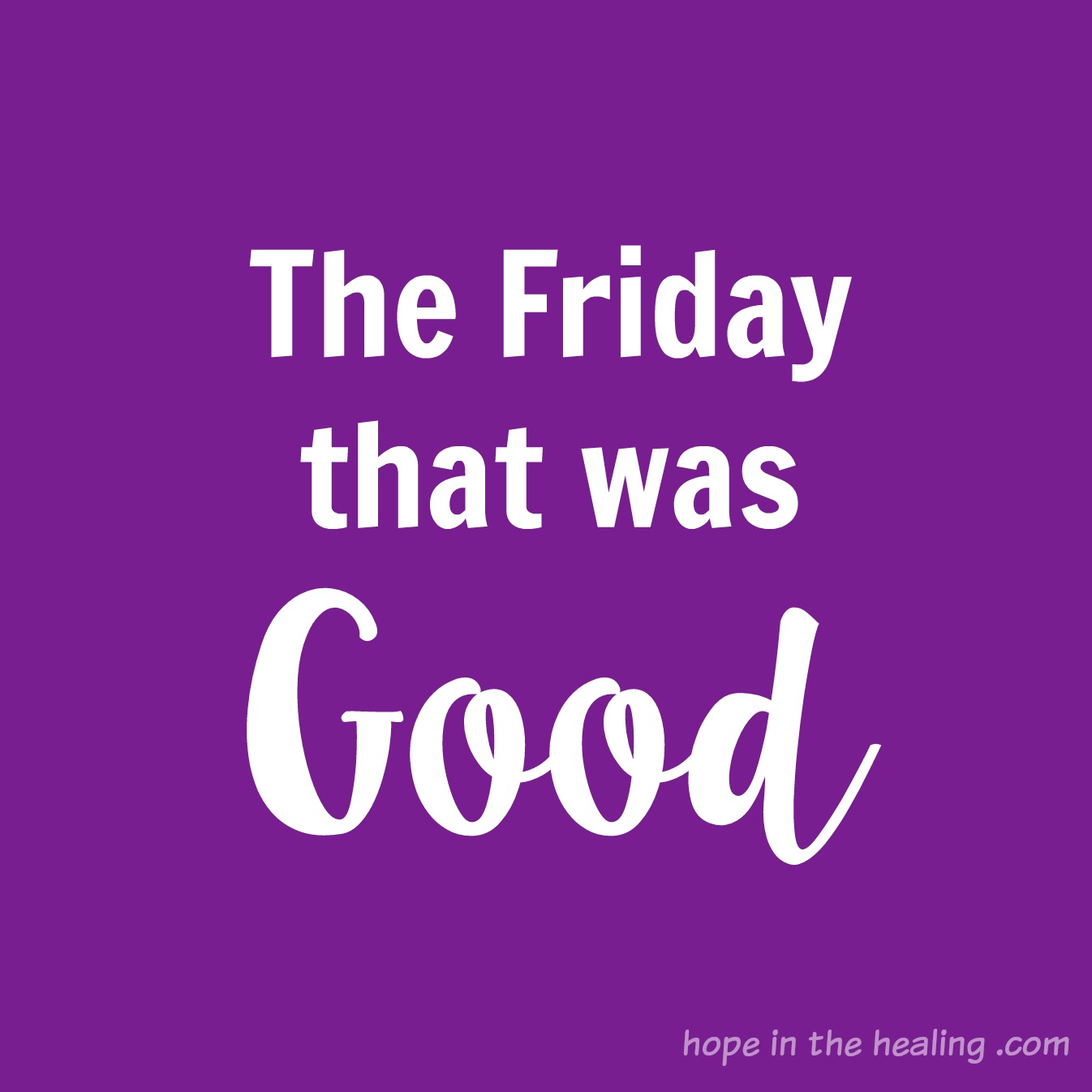 That veil separated man from God's presence. So when God literally tore it into two pieces, from the top to the bottom, it was very significant.
"But your iniquities have separated between you and your God, and your sins have hid his face from you, that he will not hear." Isaiah 59:2.
When Jesus died, things changed forever. We could now enter that Holy Place, God's Presence, all by ourselves. Without fear!
"Having therefore, brethren, boldness to enter into the holiest by the blood of Jesus, By a new and living way, which he hath consecrated for us, through the veil, that is to say, his flesh…" Hebrews 10:19-20.
Now the priests were no longer the only ones who could WORSHIP!
Worship was now for everyone.
Do you realize what that means?
We are able to worship the Savior personally, have a living relationship with the One who hung on the cross!
And…it gets better.
We can worship God anywhere!
In a church, yes, please worship Him there!
Out in the woods? Worship Him!
Walking down the road? Worship Him!
Driving in your car? Worship Him!
About to have a meal? Worship!
Breathing today? Worship, worship, worship!
"Seeing then that we have a great high priest, that is passed into the heavens, Jesus the Son of God, let us hold fast our profession. For we have not an high priest which cannot be touched with the feeling of our infirmities; but was in all points tempted like as we are, yet without sin.
Let us therefore come boldly unto the throne of grace, that we may obtain mercy, and find grace to help in time of need." Hebrews 4:14-16.
Because of Calvary, because of "It is finished", we have direct access to Jesus Christ!
Friday is Good because without Friday there would be no Resurrection Sunday. Join me tomorrow as we anticipate the Risen Savior.